Comprehensive Guide to Creating the Perfect WordPress Website Design
Business → Marketing & Advertising
Author

Jemma Wiltshire

Published

September 23, 2023

Word count

665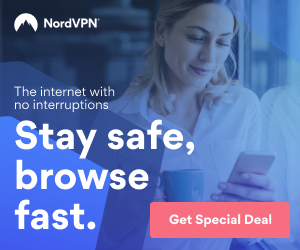 With approximately 450+ million websites using WordPress today, this platform It is clearly the first choice for creation. Its popularity is due to its great customizability, numerous useful plugins, robust security features, SEO friendliness, and exceptional speed compared to other content management systems (CMS).
4 Reasons Why Online Marketing Professionals Opt for WordPress Website Design:
Accessibility: WordPress has a large and accessible community.
SEO Friendly: WordPress is SEO friendly, making it easy to audit and update your website.
Content Marketing: WordPress blogs provide an easy-to-use interface for structured posts and CTAs.
Analytics Integration: Google provides plugins for seamless access to data tracking tools.
This comprehensive guide is for people who want to build a website but don't know where to start.
We will walk you through the process of setting up your first website using WordPress.
A Step-by-Step Process for Building a WordPress Website
Now that you understand the key elements of effective web design, let's take a look at the nine steps to building a custom WordPress website from scratch:
Step 1: Choose your domain name
Your domain name is your online business identity. Choose a catchy, easy-to-remember name with an associated top-level domain (TLD). The .com TLD is a versatile choice that is widely used.
Step 2: Secure Your SSL Certificate
An SSL certificate encrypts data transmissions, protects against hackers, and increases the security of your website. It also improves your website's credibility and SEO ranking. Get her SSL certificate from a trusted provider.
Step 3: Choose a Hosting Provider
Choosing a reputable hosting provider is important for your website's speed and uptime. Shared hosting, VPS hosting, dedicated hosting, cloud hosting and managed hosting are the main options. Choose according to your needs and budget.
Step 4: Install WordPress
Log into your hosting panel, install WordPress and get your credentials. You can access your WordPress admin panel at yoursite.com/wp-admin.
Step 5: Select and install a WordPress theme.
Choose a theme based on your business needs, purchase and install from your WordPress dashboard. Customize to maintain a consistent design across your site.
Step 6: Create Basic Pages
Add important pages such as home page, contact page, service page, privacy policy page. Customize these pages with your content and be sure to add them to your navigation menu.
Step 7: Install Required Plugins
Improve your user experience and SEO by installing plugins such as Contact Form 7 and Yoast SEO. The plugin optimizes the technical aspects of SEO, improves readability, and boosts search engine rankings.
Step 8: Start a Blog
Blogging can help build your brand identity, boost your SEO, drive more traffic, and build partnerships. Add and manage your blog content using the WordPress interface.
Step 9: Perform WordPress Maintenance
Once your website is up and running, regular maintenance is essential. Resolve errors and issues quickly to ensure optimal performance.
Basic Website Design Considerations
Every website has its own unique blend of beauty and functionality. To ensure your website is visually appealing and user-friendly, consider the following key factors during the development process.
Prioritize User Experience (UX): Google prioritizes user experience when ranking her website in search results. Ignoring UX can lead to poor organic search performance, resulting in decreased traffic and conversions. Good UX design increases user engagement, drives customer loyalty, and guides visitors through every stage of their journey.
Understanding User Intent: A common branding mistake is not understanding user intent. It is important to tailor your website content to the needs of your target audience. Make sure your website loads quickly, has a user-friendly, responsive design, and offers relevant content for your market.
Attractive Design: Website design plays a key role in attracting customers. An attractive design can generate more leads and retain existing customers. It is important to choose your WordPress themes and templates carefully.
Conclusion
As the digital world thrives, building a robust online presence is imperative. This guide will give you the knowledge you need to create a WordPress website that meets your business goals. If you need professional website design services, feel free to get in touch.
This article has been viewed 1,045 times.
Rate article
This article has a 5 rating with 1 vote.
Article comments
There are no posted comments.