What you should know - Dating a Cancer Man
Author

Busolami Adewale

Published

October 3, 2023

Word count

605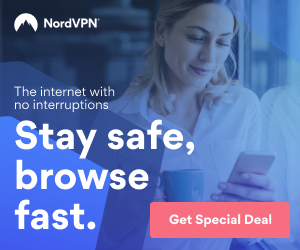 Cancer Man
Lucky to have one? Pros and Cons of dating a cancer man!
Warnings: everything you should know and shouldn't do if you want your relationship with a cancer man to last! Notably, cancer men are born between June 22 and July 22.
First off, you should be aware that a cancer man is in love with you if he enjoys talking to you, calls you occasionally, and does it on purpose. In a relationship, a cancer man won't tell you "I love you" right away, but it's true that he's completely smitten with you. He just won't admit it right away. A cancer man offers you his full trust; a cancer man gives trust from 100%, he doesn't build trust from scratch but he is the guy that gives you all 100% once you earn it, which most times is not idealistic, It's not the best way to start a relationship because they haven't had a chance to discover their partner's shortcomings; once he does, their faith in their partner begins to erode gradually. Sincere lovers, Cancer men know how to treat their partners well and will go out of their way to make you happy without even being asked.
Warnings! "Helpful advice for you as a woman who recently started dating a cancer man. Do not initiate or even allow sex if you truly want to be the take home to mama. Tell him that's not what you're looking for because you want a serious, committed relationship and don't want to mess anything up. Cancer men who are manipulative may linger about you for a long time without making a commitment, particularly if they are having second thoughts. You might mistakenly believe that he still cares for you, but the truth is that he no longer does. Despite this, he won't give up on you either; they are one of the amusing zodiac signs that still want to keep in touch with their ex, especially if he still has interests. They love sex and trust me be ready for it! Cancer men are beasts in bed, and if you stop having sex with them or don't attend to their sensual requirements, they may lash out or behave strangely because they feel rejected and ignored. A cancer man would not cheat if his requirements for sexual fulfillment were met at home, and vice versa. Cancer men can ghost you and just reappear out of the blues, they are moody and crabby as they are ruled by the moon. Once they curl up to their shell they can be neglecting and crancky."
Additionally, cancer men don't really appreciate strong women because it makes them look badass. Because of their loving and protective qualities, they prefer to be the super hero who saves you every time. They prefer to have their ladies be soft and sensitive. Cancer men like to be a bit predominant and sometimes for most resilient zodiac signs such as Leo, Aquarius, Pisces and Capricorn, it might be hard winning them over with that quality. To try as much as much as possible to enjoy your relationship with a cancer man, let him be your superhero.
In conclusion, cancer men make excellent lovers. If you belong to a zodiac sign such as Aquarius, Virgo, Cancer, Capricorn, Leo, Gemini, Aquarius, or Pisces and your love language is acts of service, then you should consider yourself lucky. This is because he is a home buddy who helps with household chores and errands, makes time for the family, and is responsible and values the family.
DO you enjoy this piece and want more? Kindly like and follow!
Regards,
FADA'S Daughter | Zodiac Coach | Braider | Coastal Advocate
I enjoy writing and often draw my opinions about horoscopes and zodiac signs from personal experience.
Article source:
https://articlebiz.com
This article has been viewed 122 times.
Article comments
There are no posted comments.