15th Annual REEL Recovery Film Festival & Symposium: Shining a Spotlight on Addiction and Recovery
Author

Mediavista Pr

Published

October 17, 2023

Word count

547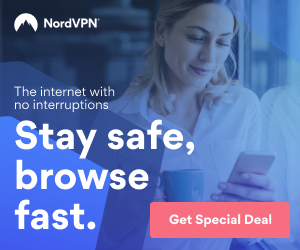 The 15th Annual REEL Recovery Film Festival & Symposium, brought to you by Writers In Treatment and proudly supported by The Guest House, Ocala, promises to be a thought-provoking journey into the struggles and successes associated with addiction and recovery. Writers In Treatment, as the producer of this event, plays a vital role in increasing awareness about the prevalence of substance abuse and mental illness in our society. Their mission includes reducing stigma through honest and open expression, and their collaborative efforts with the Reel Recovery Film Festival seek to expand the recovery community and open hearts and minds to the creative spark within every individual.
Scheduled to run from Friday, October 27, through Sunday, October 29, at the Laemmle NoHo Cinema in North Hollywood, the festival will feature a diverse array of new features, documentaries, and shorts from both American and international filmmakers. But what sets this festival apart is its commitment to engaging the audience in meaningful discussions.
Following each film screening, the audience will have the opportunity to participate in question-and-answer sessions with the filmmakers or engage in interactive process groups led by clinicians. These sessions will encourage viewers to share their comments, reviews, feelings, and observations, fostering a deeper understanding of addiction and its impact on individuals, communities, and families.
Writers In Treatment, in concert with the Reel Recovery Film Festival, believes that the power of storytelling through film can help reduce stigma and provide a sense of community for those on the path to recovery. "Addiction is a human condition that affects many in a variety of ways," said Leonard Lee Buschel, co-founder of Writers In Treatment and Creator of The REEL Recovery Film Festival & Symposium. "While these films may be difficult to watch, they can provoke empathy and sometimes act as a cautionary tale. They can help us understand ourselves or a loved one in a very powerful way."
Furthermore, these cultural events offer a platform for those in recovery to experience entertaining and culturally stimulating activities that inspire enthusiasm for clean and sober living. The Reel Recovery Film Festival aligns with this vision by showcasing films that resonate deeply with the experiences of individuals affected by addiction and mental health challenges.
In addition to the film screenings and discussions, the festival will also host a Narcan training session, in line with the collaborative mission of Writers In Treatment and the Reel Recovery Film Festival to provide tangible support for those struggling with addiction-related challenges. Narcan training equips individuals with essential knowledge on how to recognize an opioid overdose, administer naloxone, and provide care for the affected individual until emergency services arrive.
Tickets for the 15th Annual REEL Recovery Film Festival & Symposium are available for $10 and can be purchased through Eventbrite or by calling 310-767-6970. The festival runs from 5 p.m. to 11 p.m. each day, with an opening night networking party scheduled for Friday, October 27th, from 5 p.m. to 6:30 p.m. The venue for this event is the Laemmle NoHo Cinema, located at 5240 Lankershim Boulevard, North Hollywood, CA 91601.
The festival not only promises to be entertaining but also inspiring, as it encourages individuals to embrace clean and sober living while fostering a sense of belonging within the recovery community. Don't miss the chance to be a part of this enlightening experience.
Co-founded in 2008 by addiction expert, Leonard Buschel, Writers in Treatment produces and presents events dedicated to the concept that treatment works and recovery is possible. He is the author of The Addiction/Recovery eBulletin is the only weekly industry newsletter committed to sending out the most up-to-date and relevant news from around the world about addiction, sobriety, mental health, scandals and sober celebrities. https://reelrecoveryfilmfestival.org
Article source:
https://articlebiz.com
This article has been viewed 239 times.
Rate article
This article has a 4 rating with 1 vote.
Article comments
There are no posted comments.