Think like an Entrepreneur
Author

Larry C. Pickett

Published

October 28, 2023

Word count

578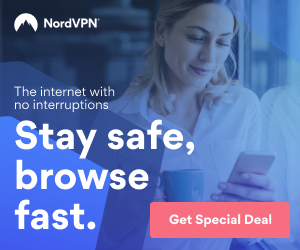 Think like an Entrepreneur: By Larry C. Pickett
Entrepreneurial courage isn't just having a good business plan, but it's a way of life. Nowadays, leaders have to be competent, innovative, adaptable and open to change. They have to think like entrepreneurs! A leader has to demonstrate great vision—and successfully articulate their message. In other words, they have to be able to "sell" their ideas.
Earlier in my career, I was a corporate trainer. To put it briefly, it was my job to develop leaders. For several years, I trained vice presidents, directors and managers—many of who were the "best of the best." Although I was the instructor, I often reminded myself that I was also a continuous learner.
I noticed one characteristic that successful leaders had in common; they acted like entrepreneurs. They didn't wait for their top-management to give them permission to solve problems. Instead, they tackled the issues on their own. Basically, "they took the bull by the horns." They rolled-up their sleeves and began solving problems as if they owned the company.
This was right in line with my teaching, because they did own the company. That's what ownership is all about! "If the company has problems, then you have problems too" I used to say. And if an employee has an issue—it's your issue too. That's what leadership is all about.
Thinking like an entrepreneur is a lot more than solving problems. It's also being able to see opportunities. And in today's workplace that's critical for success. If truth be told, competitive advantage can have the same impact as intellectual horsepower—depending on the situation.
Here's my premise, it doesn't matter if you work for a corporation or if you're a small business owner. Regardless—you have to be able to think like an entrepreneur! Companies today want employees who are resourceful, forward-looking, and open to change. And that's what entrepreneurial thinking is all about.
I can tell you from experience, the employees who get promoted are the ones who solve company problems and learn cutting-edge best practices. But more importantly, they use their knowledge to create competitive advantage, or better said they "differentiate" themselves. They become resource producers—not just resource consumers. In effect, they are able to help the company see new opportunities.
They're like entrepreneurs—passionate, and first to the marketplace. They think about contemporary products. And introduce new ways to improve operations and reduce administrative cost. They come up with unique ideas that will attract new customers.
These employees are friends to upper-management. Because they help relieve the "headaches" that CEOs and top executives get who provide leadership to large corporations.
What stifles progress the most, is when employees don't feel empowered to act as business owners. If a sticky situation comes up, they take the "wait and see" approach. Quite frankly, very few problems get better with time. I used to say to young managers, "the only thing that gets better with time—is wine and cheese."
Today, leaders have to be fast-moving and accountable. They have to be quick to respond to problems—and speedy when it comes to business opportunity. They have to be knowledgeable, visionary and strong communicators. To sum it up, they have to "differentiate" their company and create competitive advantage.
Bottom line, they have to know every facet of their industry—and think like an entrepreneur!
Larry is a certified lean six sigma master black belt (MBB) and certified project manager. He leads projects from their original state to final implementation at Carnegie Mellon University. He serves as co-chair of the PM Center of Excellence at CMU. Larry earned an M.B.A. degree with an emphasis in Management of Technologies from California University of Pennsylvania, an M.S. degree in Leadership Studies from Duquesne University, and a B.A. degree from Clarion University.
https://articlebiz.com
This article has been viewed 302 times.
Article comments
There are no posted comments.