Networking—Basic things to know
Author

Larry C. Pickett

Published

October 30, 2023

Word count

722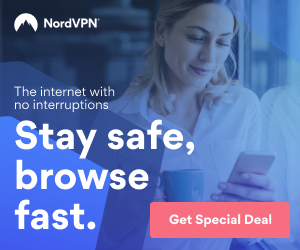 Networking—Basic things to know: By Larry C. Pickett
Networking is an essential skill for many people today. And in corporate America, it can make or break your career. Developing good people-skills isn't always easy. In some cases, it may require adapting your behavior to meet the circumstances. But more importantly, if you neglect this skill, it's like operating a machine without proper maintenance; eventually it breaks down.
Studies reflect that many people use informal networks to move ahead. Others say networking is just another word for "How to play the game." In my opinion, networking is mastering the art of good people-skills. It depicts a clear illustration of your personal character. Many executives say they prefer talking with associates in a less formal, social atmosphere. Because it lets them see the real person.
Successful professionals (nowadays) have good networking skills. Part of networking is knowing what's important. But more specifically, it's knowing who the important people are. These skills are relevant in marriage, in social groups, at work or just ordinary day-to-day situations.
A leader's interpersonal skills can determine whether people are willing to follow him or her. Communication style can make all the difference in the world. What you say—or don't say can affect employee morale. In today's workplace, non-verbal messages can impact the bottom line, too.
Speaking of impact, networking has been a source of wealth and power since the beginning of time. Joseph of Egypt (in the Old Testament) used his networking skills to explain Pharaoh's vision. As a result, he increased ancient Egypt's riches. Machiavelli used networking to master the art of mixing war and management together. In doing so, he was able to stay in power for many years. Networking has become a part of today's business environment.
Regarding networking and personal character—I want to leave you with an important metaphor. It is the illustration of "Foxes and Lions." In a natural sense, lions are viewed as strong and powerful. They move boldly through the jungle. Lions often remind me of autocratic leaders who use their strength to get whatever they want. The only time they act in a reasonable manner is when they are in the midst of a very powerful executive (who out-ranks them).
On the other hand, foxes rely on their "wisdom." They survive because they are aware of danger. They are small in size—but quite prevailing otherwise. Foxes move carefully through the woods. They remind me of intelligent leaders who co-exist in the midst of all people (regardless of rank). These leaders have respect for powerful executives. At the same time, they show respect for janitors and cleaning people, too.
In college, I was a member of the chess team. And after all these years, I still remember checkmating our coach (who was a master at the game). Make no mistake about it—he was far more skilled than me. But cleverly, I used the master's advice to win. He always taught us to play according to "position and strategy." We learned an appreciation for every chess piece on the board (no matter how small). Using this approach helped me see the big picture. Quite frankly, chess isn't too far different from networking.
To network effectively, you have to "see" the big picture. Networking starts on the inside—it's how a person thinks. A positive self-image starts with you. This will affect the way you interact with others. Respect everyone regardless of their status. Help other people when you are in the position to do so. Be resourceful—share your knowledge. This will make you an asset to many people.
In doing so, your generosity will be worth its weight in gold. Besides, you can never tell how supporting others may help you. As my grandfather used to say, "What comes around—goes around."
In summarizing, it is very important for leaders to understand the advantage of having a strong network and good people-skills. However, it is just as important that they do not abuse their power. The best leaders always try to create a positive culture. Moreover, they maintain the respect and self-esteem of others.
Bottom line, the secret to networking is helping other people. Remember the metaphor of power versus wisdom—it's better to be a fox than a lion.
Larry is a certified lean six sigma master black belt (MBB) and certified project manager. He leads projects from their original state to final implementation at Carnegie Mellon University. He serves as co-chair of the PM Center of Excellence at CMU. Larry earned an M.B.A. degree with an emphasis in Management of Technologies from California University of Pennsylvania, an M.S. degree in Leadership Studies from Duquesne University, and a B.A. degree from Clarion University.
https://articlebiz.com
This article has been viewed 186 times.
Article comments
There are no posted comments.