Import motorboats from Sweden and take advantage of the favorable exchange rates.
Author

Niklas Samuelsson

Published

November 20, 2023

Word count

322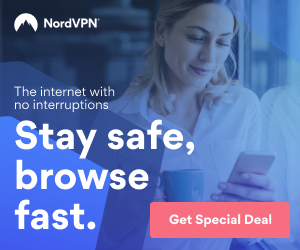 Motorboats - Your Passport to Freedom and Adventure
Have you ever felt a longing to break free? Imagine being able to head out to the open sea after a long day at work. Motorboats offer just that freedom – to discover new places, return to old favorites, and experience pure joy. Whether you want to explore distant shores, lay lobster pots, or enjoy a mackerel fishing trip, motorboats provide something exciting for all ages and interests, be it with family or friends.
The Versatility of Motorboats: Motorboats are more than just a means of transportation; they are a lifestyle. They open the door to countless opportunities:
Day Trips: Perfect boats for these adventures include Askeladden C61- C65 and the entire range of Bella, Quicksilver, Falcon, and Flipper. They offer comfort and stability for a day full of discoveries and relaxation.
Weekend Getaways: For those seeking a longer escape, well-equipped Askeladden C80 and sporty Quicksilver 875 are ideal. They combine comfort with performance for an unforgettable experience.
Summer Holidays: For long, lazy days, Askeladden P92 is an excellent companion. It offers space and amenities for extended excursions.
Water Sports: For adrenaline lovers, Askeladden C61- C65 and the entire range of Bella, Quicksilver, Flipper, and Falcon are perfect. These models are designed for speed and excitement. Visit Lerkil's boatyard to see the full range.
Fishing: Quicksilver Captur 705 Pilothouse is a dream for fishing enthusiasts. Lerkil's boatyard offers a wide range of fishing boats, including price lists, for the perfect catch.
Before Purchase - Important Points to Consider
Prices and Availability: Check prices, availability of spare parts, and service options.
Buying from Experts: Prefer to purchase from someone who can offer service and repair of the boat.

Quality Standards: A high quality standard is a guarantee for the boat's continued popularity and a high trade-in value.
Words of Wisdom: We might not be in the same boat. But the sea is the same.
Taking advantage of the historically low Swedish krona. Known for its wide range of quality boats and accessible English-language website. Now is an opportune time to explore Lerkils Boatyard's offerings and benefit from the favorable exchange rates. https://lerkils-batvarv.se/en/
Article source:
https://articlebiz.com
This article has been viewed 160 times.
Article comments
There are no posted comments.