Network Marketing Leads - Brilliant or Industry Blight?
Business → Marketing & Advertising
Author

Mark Kithcart

Published

February 25, 2008

Word count

474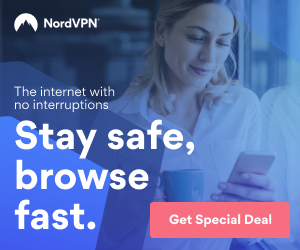 Leads in Network Marketing, are they just making others rich or do they work? Want an honest assessment from Top 25 Earners working with them over the past 5 years?
First of all I think any serious Networker has at least tried, or thought about trying, mlm leads. I mean why not, right? All you have to do is make some calls and talk to some people you don't know and they will get started sooner or later. It's all a numbers game....at least that's what we hear. And to a certain extent it is, however, it isn't so cut and dry.
Network Marketing leads are acquired many different ways depending on the company you are using. Let's just say you are using a great leads company. They even offer training and support. Some even offer Network Marketing training so you can hopefully keep the newly acquired distributor on your team. The leads company grabs the leads in the most double opt-in, placebo tested and controlled, vacuum packed, clean room qualified way possible. It could be a good lead - who knows. Let's just say it's an EXCELLENT lead and they sign-up with you.
Now the true work really starts folks. In car lingo - the rubber has to hit the road. And this is where I have found the car veers sharply off the road into the tree! Even with my experience as a top 25 earner in the company consistently for 3 years and a team numbering into the thousands I did not have even 1 lead make it to even earning $100. Ok, fine, maybe it was me, so let's check some of the others success.....Other high income earners in the Top 25 and Top 10 earners got new distributors started too. Not one of those leads even made it to earning $250 per month.
You may be thinking "well, these guys just didn't know how to move them along". Nope, we were successful as an organization of 45,000 distributors in our company in bringing in over 50% of the total company volume on a monthly basis. It amounted to tens of millions of dollars of volume. That alone created million-dollar earners and five-figure weekly and monthly earners.
I need to be honest here and now. We discovered what works best to build an organization of that magnitude. Good, old-fashioned network marketing that's been a mainstay of all great organizations for almost 70+ years now.
My recommendation is this - to build the large, solid, strong organization you seek - stay off the internet, stop buying leads and TALK TO PEOPLE who you meet face-to-face and belly-to-belly. They aren't buying your product; they are buying YOU and the system you bring. That's right, the system that allows accelerated duplication. That will create an organization that will kick off so much cash you will have no idea how to spend it all.
Sick of spending money on leads, buying ads and sponsoring programs & not having any success? Stop Throwing YOUR Money away and Use a Proven System that Will Explode Your Teams, Motivate Your Downline and Increase Retention to Give You the Success You Deserve. Just released to the public Jan. 08 after 4 years & created multiple 6 figure earners.
https://articlebiz.com
This article has been viewed 1,333 times.
Rate article
This article has a 5 rating with 1 vote.
Article comments
Marcy · 13 years ago
I respect you and your opinions - but it doesn't mean I can fully agree with you. It's true that not all people succeed with MLM leads but I think it's not really fair to say that they don't really work. I guess these just differ from company to company. There are some companies who can't get their leads to work for them. Others, are maybe booming. So I'm just commenting to say that I think that contrary to what happened to you, MLM leads still work for a lot of other people. :)
---
Troy Dooly · 14 years ago
I find this article very slanted for such a successful businessman. Since Mr. Kithcart is currently (as of my comment) with "Your Travel Biz" I will use this company as part of my example to show Lead Generation does work. The two top income earners at YTB Peter Jensen and Camron Corr have used professional lead generation for years as they grew their business and incomes to the size they are today. In this article Mr. Kithcart states that in his experience and the experience of his business partners (who at the time were with a different company than today) they did not have even 1 lead who reached their income level. However, since 99% of networkers do not even make the $250.00 a month Mr. Kithcart's leads seemed to earn, I would say he had great success with his leads. However I can list several top leaders in network marketing who started out as leads form a professional lead generation company. Here is a small list: Glenn Sparks - Six Figure Earner XanGo Mark Wieser - Six Figure Earner - XanGo Todd Falcone - Six Figure Earner - SOC Jordon Adler - Seven Figure Earner SOC Camron Corr - Seven Figure Earner YTB Peter Jensen - Seven Figure Earner YTB I could go on and on sharing the names of leaders in hundreds of companies who have and are using professional MLM Lead generation as part of their macro-marketing approach to growing their MLM Business. Here are a couple of links with some good information on this very topic. http://www.mlmhelpdesk.com/2008/01/28/are-you-wasting-money-on-buying-mlm-leads/ http://www.mlmhelpdesk.com/2007/12/27/todd-falcone-master-phone-prospector-dials-mlm-leads/ By the way I am not as successful as Mr. Kithcart states that he is. However, you can do a Google search or read my Bio at MLMHelpDesk.com to fully understand why I am an expert in this area. And like Mr. Kithcart, I have grown a successful network marketing organization (The largest in my current company) and I am counted as a top 10% earner in this wonderful profession. Never Give Up, Troy Dooly
---
Enrique Garibay · 14 years ago
Here's an article that begs to differ... it's an interview I did with a guy that has gone to the top of 3 different pay plans using leads exclusively from www.MLMLeads.com. You can hear and read the interview here: http://mlmleads.com/blog/mlm-email-lead-email-secrets-of-a-millionaire-producer/ That just goes to show you can mlm leads can in fact work for you in building a network marketing business from home. Sincerely, Enrique Garibay MLMLeads.com
---