Auto Scrubber - Top Pointers to Remember Before Buying One
Author

Leroy Hall

Published

June 7, 2010

Word count

411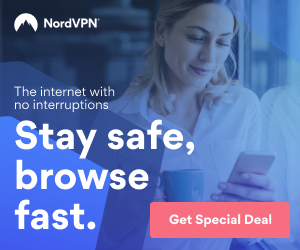 Auto scrubber is one cleaning equipment invention that has really made it easier for cleaners to scrub and scour floors in large buildings. Just imagine how long it would take for one to finish cleaning all the floors in a 40-story building or a sprawling structure with an area of 10,000 square feet by using only traditional cleaning tools like mops, buckets and scrubbing pads. Apart from the automatic features, makers of auto scrubbing machines are also finding ways to make this type of cleaning equipment lighter, multifunctional, and more affordable.
How does an auto scrubber work? This equipment basically functions in the same way as traditional cleaning. First, it wets the floor, then scrubs it, and finally dries the floor surface by sucking out all the remaining moisture on the floor. Unlike traditional cleaning, however, a machine does all three steps at a fraction of the time. Automatic scrubbers usually come with rotating pad or brush to agitate the dirt on the surface of the floor, a solution line to wet the pad or brush and make the removal of grime and dirt easier and faster, and a squeegee attached to the vacuum motor to help dry the floor. More advanced automatic scrubbers have two tanks. One called the solution tank holds the detergent and the other called recovery tank holds the dirty water.
There are many types and sizes of automatic scrubbers available in the market. No wonder first time buyers may find it hard to pick the perfect one for the job. As a rule of thumb, however, the size of the machine is determined by the diameter of the scrubbing pad or brush. If you need to use the tool in a large area, you may want to pick a 40-inch unit. A large auto scrubber is usually propelled by a motor and can run about 3 miles per hour. However, if you want to save on money, you may want to select a smaller unit, which is mainly propelled by the force of the user.
Aside from size, one major consideration in buying an auto scrubber is the price. Large units that are typically battery operated may be fully automatic, but they can really cost a lot with price tags that can go as high as $30,000. However, if you have a limited budget, you can get electric units, which are great for small areas. Electric automatic scrubbers are not only affordable but they are easy to repair too.
Leroy Hall is a qualified cleaning equipment technician for nine years. He has helped many people choose the right cleaning equipment for their home or business. Find out more about cleaning equipment at http://www.cleansmartz.net
Article source:
https://articlebiz.com
This article has been viewed 1,427 times.
Article comments
There are no posted comments.