Making The Most Out Of Your Flea Market Profits
Author

Ronald Firquain

Published

June 11, 2007

Word count

562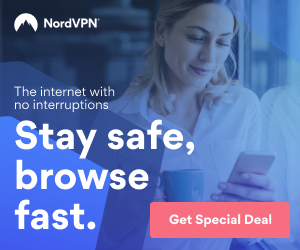 Everybody loves a good bargain. With rising prices, who would not want a small discount on their purchases?
Whether it is for necessity or luxury, people will naturally want to buy products that are cheaper but this does not mean that they will be buying cheap products or those with not so good quality. It just means that they will be buying something that is worth every cent that they paid for.
Products like that are not so easy to find. Often, when products reach the consumers, the prices have already been jacked up several times already. From the manufacturer to the retail shop, everybody adds a little percent to the price. This is especially true if you are going to buy in commercial establishments and in malls.
There are however places where prices are not so high flea markets. Flea market products are often new items that are just being introduced in the market. Because of this, the price is not so high. Some even sell them without any mark up because the manufacturers just want the consumers to be familiar with the product. That way, they will be able to easily sell them to the retail shops.
Flea market rent is also not that high. In addition to not being inside an air-conditioned building, the place is equipped with a simple long table where sellers can display their goods. There is not really much in terms of expenses. Most are even located in public places where a minimal rental fee for the whole place is given. Sometimes even none at all. This is the reason why people often get a bargain in flea markets profits and yard sales.
Still, if they know how to economize, manufacturers and sellers who are joining flea markets can actually make a profit without having to jack the price so much. Below are some advice on how to do it.
Forego with the paper bag
Some sellers give paper bags or plastic bags with the logo of the company along with the item purchased. Although this is actually a form advertising your product, having paper bags or plastic bags printed can cost a lot and this will reflect on the price that you put onto your product. Why not forego with the package?
Or if you want to advertise your company and product, why not make it economical by buying a simple brown paper bag and decorating it yourself. You can print the logo on several sheets of sticker paper and stick them on the bag. After all, no matter how great looking your paper bag is, if your item is forgettable and expensive, it will not make much difference.
Smile and give your calling card
Profits in flea markets are not just the monetary kind. It is also a way for you to meet potential buyers and to advertise and market the products. You can do this by establishing great relationships with people who visit the site. Smile and do a little public relations. Sell them your product and then give them your card. You do not have to sell your item to them right away.
What you aim to do is to sell them the product in the future. Make sure that though that you have given them your card or at least told them where they can find you or your shop.
Ronald Firquain is a writer, marketer, entrepreneur, webmaster and has 16 years of computer knowledge. You can download e-books for making money online, building a website, improve your golf game, playing guitar and much more. For more information go to: eBooks Mall
Article source:
https://articlebiz.com
This article has been viewed 2,279 times.
Article comments
There are no posted comments.