Nine years later Barcelona finally avenges Champions League elimination
Author

Andrew Hill

Published

July 5, 2011

Word count

588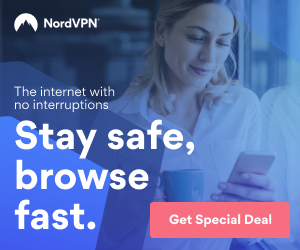 With an overall score of 3-1 the Catalonians win the series against their archrival Real Madrid and step into the final to be disputed at Wembley.
Back in 2002 Barcelona and Real Madrid clashed during the UEFA Champions League in a series that was going to end up being won by the Whites. With a 3-1 score in the aggregate they advanced to the final that they ended up winning, leaving a bitter pill in thousands of Catalonians that claimed for vengeance.
Nine years went by and they never crossed each others' way again, until now. During the 2011 semifinals, Barcelona expected to quench their thirst for revenge, and they were going to end up achieving this ironically by the same score that they had been eliminated: 3-1.
Back then it was Real Madrid who was enjoying of the admiration of football fans worldwide for the good game that they practiced, and that was unanimously considered to be the best team in the world at that time.
But we all know that in sports, just like in everything in life, things change with time. And this was precisely what happened, since Barcelona has taken over Real Madrid's place and is now considered to be a team that is one step above the rest. This was something they were willing to prove against their archrival during the 2011 UEFA Champions League semifinals.
The two game series began in Madrid last Wednesday with a lot of controversy due to a red card on Pepe, which left the Whites with ten players, and consequently more exposed defensively. The Catalonians made the best from this situation by scoring in two occasions through Messi, goals that gave them a 2-0 advantage for the next and last game to be disputed at Barcelona.
With an adverse 2-0 Real Madrid travelled to Barcelona with no other option than scoring at least twice to force the extra time, which meant that they needed to forget about the defensive scheme that they used in game one against Barcelona.
This was the reason why the Whites came out with Ricardo Kaka and Gonzalo Higuain as starters; two offensive players that could help them change the story of the series.
That offensive scheme that Real Madrid decided to implement didn't give the results expected in the first half, something that forced changes to be done in the second one. Mourinho decided to substitute Kaka with Mesut Ozil in an effort to give more depth to his team.
That change did the job and Real Madrid's second half version was a more dangerous one for Barcelona. They even scored a goal through Higuian that was disallowed due to an unintentional foul that Ronaldo committed on Mascherano.
Barcelona knew that they needed a goal soon to secure their classification to the final to be disputed at Wembley, and they were going to so in the right moment: when the Whites were closer to reach to the discount.
A superb pass from Andres Iniesta left Pedro Rodriguez hand to hand with Iker Casillas and Barcelona's striker didn't miss his chance to score. Things were now 3-0 in the aggregate, which forced Real Madrid to score three goals if they wanted to advance to the final, but they were only able to score once through Marcelo Viera and felt eliminated 3-1.
It was a long wait but Barcelona finally got their revenge against their archrivals, but all of this story will only have a happy ending if they clinch the title.
When it comes to sports, Andrew Hill is more than just a passionate fan. Despite being in the early years of his career as a journalist, which began in 2006, he has proven that he can translate that passion into truthful and objective information of interest for the sports betting industry. As of today he specializes in the coverage of European soccer and NBA basketball for BetIAS' website.
Article source:
https://articlebiz.com
This article has been viewed 710 times.
Article comments
There are no posted comments.