Taking Action With an Online Business
Author

Tj Philpott

Published

July 8, 2011

Word count

480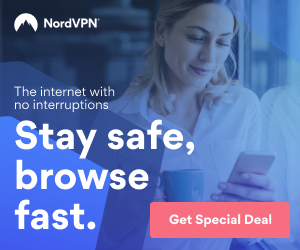 Taking action is something that clearly needs to be done to make any internet marketing business successful. Many people just starting out however often find themselves unable to take action due to in most cases a clearly defined online business plan.
Here is an easy to implement 5 step plan that can be used for any market allowing you to take action without delay and start earning an income.
Determine Niche/Passion
Your very first step is to determine what the focus of your efforts will be in terms of market or interests. It is always recommended to choose a niche with which you have a personal interest when you can since it will help take the 'drudgery' out of the work involved.
Build a Squeeze Page
When working on the internet it is always wise to incorporate list building into your online business plan. Collecting the contact information of anybody who has shown interest in what you do will make your future promotional efforts that much easier! Building a squeeze page will help you do this and is a relatively simple page to build since it does not require much in terms of content or graphics.
Establish a Presence
No matter what type of internet marketing business you have it will need to establish an online presence whether it is a blog or website. Blogs are generally recommended for use in this area due to their ease of operation and the flexibility they offer. Even the most inexperienced can be live online with a blog in a very short period of time!
Build a Foundation
Developing a positive and recognizable reputation along with building credibility is important when working online and publishing articles is a great start! Circulating content that reflects accurate, useful and interesting information with a link back to your site should be part of your online business plan. This is a very effective way to draw attention to what you do while establishing credibility at the same time!
Tweet
Making use of the social networking site Twitter to help you expand your online exposure is almost a must since it is ridiculously easy to do. There is no need to get caught up in composing lengthy sales copy or website content when using this site since Twitter only allows for messages 140 characters or less. The popularity (traffic) of this site makes very hard to ignore and is a great way to quickly grow an internet marketing business!
Taking action on your part is the first step towards establishing a successful internet marketing business. Of course to do so you will need to have some sort of online business plan to give you direction and this is where many get stuck. The 5 step plan offered will gives you the direction needed to take action, build momentum and experience the success a well established internet marketing business can offer!
TJ Philpott is an author and Internet entrepreneur based out of North Carolina.
For more tips about taking action when working online and to also receive a free instructional manual that teaches valuable niche research techniques for your marketing needs simply visit:http://affiliatequickstart.com
Article source:
https://articlebiz.com
This article has been viewed 1,158 times.
Article comments
There are no posted comments.