3 Reasons to Write Content for Other Blogs
Computers & Technology → Blogging / Forums
Author

Tj Philpott

Published

July 8, 2011

Word count

470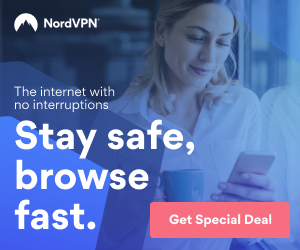 As hard press for time and ideas you may be to write content for your own blog why in the world would you want to do so for other blogging sites? Anybody who operates their own platform knows full well the importance of maintaining a steady stream of blog posts to keep readers happy. The question here is what is the sense is spreading yourself even thinner by composing blog posts for any site other than your own?
Here are 3 very compelling reasons to create blog posts for another site and how this will be of benefit to your personal blogging platform!
Share Your 'Link'
Whenever you expect the role of being a guest blogger for other blogs part of this agreement is that you can have display your business link. Now you are able to attract a whole new set of eyes back to your blogging platform provided of course that what you wrote created enough interest in the first place. In this way both you and the other blogger benefit based upon the quality of the content you posted!
Build Professional 'Links'
Creating some type of alliance with others who work in the same or similar niche as you can help to accelerate your own growth in several ways! These relationships can be use as a new source of information or perhaps even joint business ventures where all parties involved will benefit. Heck you can even enlist the efforts of others to write blog posts for your site as well lending a new perspective your readers will enjoy!
Build Incoming Links
Attracting new visitors is one thing but your site needs to offer 'subject matter' people find interesting enough to link back to from their own site. Remember it all starts with the quality of the content that is found on YOUR blogging platform! Being able to gain the additional exposure by being a guest blogger is merely a way to further increase your exposure but your content MUST be good for this strategy to work. Of course the more incoming links you have the better the chance you have of increasing your search engine rankings. This in turn leads to free high quality targeted traffic which is something that brings a smile to any bloggers face!
In order to write content for your own blogging platform that people will find interesting, you need to invest the time and your own creativity. Why is it then that anyone would even consider composing blog posts for any site other than their own? Hopefully the 3 reasons explained above have made clear the benefits you will receive by investing the time and effort in writing for other blogging sites. When the opportunity presents itself to be a guest blogger, jump on it knowing it will only help increase your own exposure!
TJ Philpott is an author and Internet entrepreneur based out of North Carolina.
To learn more about why you should write content for other blogs and to also receive a free instructional manual that teaches valuable niche research techniques for your online marketing needs simply visit:http://blogbrawn.com/
Article source:
https://articlebiz.com
This article has been viewed 1,129 times.
Article comments
There are no posted comments.