3 Keys to Niche Marketing Success
Business → Marketing & Advertising
Author

Tj Philpott

Published

July 10, 2011

Word count

495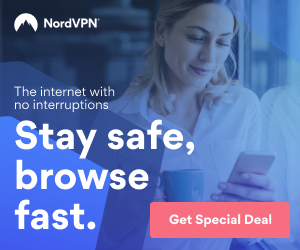 Niche marketing is a very effective way to avoid heavy competition while still allowing for you to build a profitable business. The key to becoming successful is to find a niche with a good demand and preferably one with which you have an interest. The more interest you have the more motivated you will be to learn as much as you can which will help to increase your marketing effectiveness. It is important that the knowledge you gain is reflected in both your business structure and in the way you relate to others.
Here are 3 important keys to focus on to boost your marketing effectiveness thereby allowing you to build a profitable business within any niche you target.
Maintain Market Relevancy
From the site(s) you use to the content you circulate keep your focus niche specific so as to not confuse people. This will also impress them with your familiarity of the marketplace as well. It is important to realize and remember when you find a niche you want to work you are entering into a small community. It is important that you fit in so that the people will more readily accept you much like the dynamics of a social network.
Relate Comfortably
This is where your 'education' comes into play in terms of your market knowledge. If there is a certain lingo or perhaps 'attitude' prevalent within this community you will have learned it by now for use in building relationships with others. Your focus here is gaining the acceptance others within the community which will make it easier to build a profitable business for yourself! Displaying your knowledge and interacting 'comfortably' will help you to achieve your objectives.
Engage Visitors
It is not always enough to just 'fit in' when looking to conduct any type of business. It is important to go out of your way to engage others and let them know of your sincere interest in what they have to say therefore listening skills are needed. By 'drawing' people into conversations and allowing them to speak freely creates a more relaxed atmosphere leading to trust and ultimately increasing your marketing effectiveness.
Niche marketing can be a very effective way to build a profitable business online while avoiding too much competition. The key to increasing your marketing effectiveness once you find a niche that you want to work is to educate yourself as best as you can. As the saying goes 'when in Rome, do as the Romans do' and this applies to working niches. Since these tiny markets are actually small communities you will need to be accepted first which can be done by focusing on the 3 keys discussed above. By displaying market familiarity in your site, content and any language that may be unique to this niche you will make others more comfortable and accepting of you. The end result will be a boost in your marketing effectiveness allowing you to more quickly build yourself a profitable business.
This article has been viewed 600 times.
Article comments
There are no posted comments.