3 Steps to Developing Online Brand Recognition
Business → Marketing & Advertising
Author

Tj Philpott

Published

July 13, 2011

Word count

431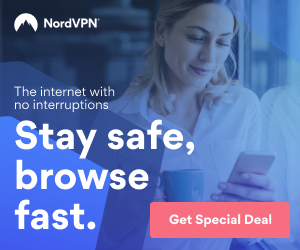 Having some sort of brand recognition as a marketer helps to make you more distinguishable from the competition online. When building a business on the internet it is advisable to do what you can to gain separation from your competitors and developing an online brand is the perfect way to accomplish this!
Here are 3 important steps to take when building a business you want to brand for the purpose of separating yourself from the competition.
'Gain' Exposure
Your first step will be to get noticed therefore you must take measures to get your message out there in front of your intended audience. Circulating content is always a good idea since you are offering useful information for free which will motivate people to pay more attention to what you wrote. Always remember that the general public maintains a 'what's in it for me' attitude so use that when developing an online brand. Offering interesting quality reading material that also contains your 'branding message' is a great way to effectively gain meaningful exposure.
'Project' Reliability
One strong way to make a positive impression on people is to be helpful when the opportunity presents itself and to always 'follow-up' when needed. If someone makes an inquiry always do what you can to get them the answer they are looking for or to at least refer them to source that can. Nothing will put distance between you and your competition online faster then becoming known as being dependable. In the vast majority of cases most other marketers are too intent on making money and NOT being of service to the general public. Remember you are trying to develop an online brand that reflects a positive image and this is a great start!
'Build' Credibility
When interacting with others or publishing content make certain what you say or distribute is accurate information otherwise you are only sabotaging your own efforts! Once it is clear you are knowledgeable in your field your credibility begins to increase and this is a great foundation for building a business and your online brand. All the exposure in the world is useless unless it is backed by a credible reputation as well!
Establishing brand recognition when building a business on the internet is a strategically sound marketing decision. In doing so it helps gain you separation from the competition online allowing you to more easily communicate your messages to your intended audience. The 3 steps you need to take to establish your online brand are discussed above and if carried out correctly will make you efforts easier and your business more profitable!
TJ Philpott is an author and Internet entrepreneur based out of North Carolina.
To learn more about building brand recognition online and to also receive a free instructional manual that teaches valuable niche research techniques for your marketing needs simply visit:http://blogbrawn.com/
Article source:
https://articlebiz.com
This article has been viewed 661 times.
Article comments
There are no posted comments.