3 Myths of Niche Marketing
Business → Marketing & Advertising
Author

Tj Philpott

Published

July 15, 2011

Word count

539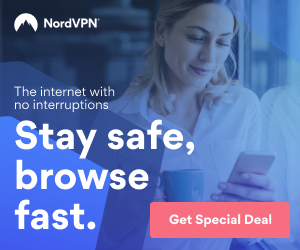 Niche marketing is most noted for allowing you to 'fly below the radar' in terms of the competition online you may face. In most cases the target market you select to work is generally much smaller and somewhat remote in regards to popularity. The fact of the matter is there are certain misconceptions people have about how to find a niche that is best suited for both profitability and their particular skill sets!
Here are 3 common myths that influence many when it comes to selecting the 'ultimate' target market regarding their choice of a niche.
Need to Be an Authority
Having a passion for any target market you work in is always suggested but being an authority is not required. True you do want to be regarded as credible but with the proper research and branding efforts on your part this credibility can be earned! Marketing is more about what people believe than what is the actual truth. This is where the use of affiliate products is extremely effective and profitable since you do not have to develop the products yourself! So quit trying to find a niche that you happen to be an authority on since this will severely limit your choices!
Niche Needs to be Small
Although it is true that the smaller the market, generally speaking, the less competition online you will have, do not let this be your determining factor. Remember to find a niche that is both tiny and profitable will require a boatload of research. On the other hand larger markets have their advantages as well! They are large (popular) because there is a strong demand and they are profitable therefore extensive research is not needed to start working the market! Now you have reassurance of demand and profitability along with a chance to start earning an income faster!
Market Focus for Best Results
Most people are familiar with the saying' do not put all your eggs in one basket' and there is a lesson behind that! Another common assumption is to maintain a keen focus on the target market you select to work in order to get the maximum profit for your efforts. Some suggest that by spreading yourself too thin over several niches will only require more effort and result in less profits! The fact is that by having multiple niches (streams of profit) you decrease your risk when any of them begin to trend down. Here too using affiliate products allow you to focus more on marketing in numerous niches as oppose to focusing on just a few.
Niche marketing is a very profitable approach to take when looking to avoid heavy competition online. On the other hand however many still maintain certain misconceptions about the best way to find a niche. The discussion above hopefully helps to debunk certain myths about selecting the right target market based solely upon size, focus and your knowledge and skill sets. Thinking in this way is limiting you in an internet environment that in reality offers little or no limitations. By broadening your specifications in terms of how to find a niche you are opening the doors to a whole new horizon of opportunities, it is merely up to you to seize them!
This article has been viewed 742 times.
Article comments
ban tra gop · 12 years ago
oh, good topic. Marketing is very important in business managerment.
---