Focusing Your Viral Marketing Efforts
Business → Marketing & Advertising
Author

Tj Philpott

Published

July 15, 2011

Word count

637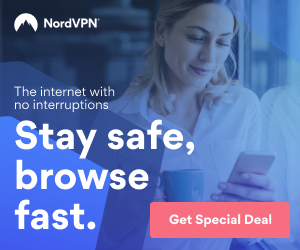 Viral marketing is one of the most effective marketing strategies you can use on the internet that allows you to harness the efforts of others. There are however ways in which you can increase your own efficiency when initiating any advertising campaigns you want to go viral! Remember it still takes time and effort to circulate your message, therefore you want to place it ONLY where it will draw the attention of targeted traffic. Unfocused visitors to your site are useless for your purposes and represent a waste of your time!
Here are 5 ways in which you can work more efficiently in creating viral advertising campaigns that will be more focused on the targeted traffic you both want and need.
Go For a Blog
If you do not currently have a blog, starting one is simple enough and it will offer you great flexibility as a promotional platform. Blogging is great way to launch many of your advertising campaigns and your readers will serve to spread the word giving you the viral effect you want.
Bookmark Your Content
Bookmarking content you want to circulate online is another very effective marketing strategy that again relies upon others to spread your message. By including an accurate description and the proper keywords with any content you bookmark you are able to screen out people that may not have an interest. By doing so you are placing your message in the path of only the targeted traffic every marketer covets and the only type that will do you any good!
Share Your Links
Many social network sites allow for you to categorize your followers and by doing so you can better 'pinpoint' the most appropriate categories when sending messages. Simply inserting a link along with a brief and enticing description is all it will take and then people can share it with their own followers as well!
Submit an Article
Heck while you are at it why not several! Articles submissions is another effective marketing tactic you can use since most directories categorize their submissions. When people read an article they like they usually follow the link back to the site left in the resource box. In this way readers actually filter themselves out being if they have no interest they will not bother clicking on the link. All you do is submit your articles and allow people and even businesses with a similar interest locate what you wrote. This is a very good way to attract only targeted traffic!
Forum Participation
We all use forums to get answers to questions we have specific to our niche and many times we get caught up in conversations with others. Through some meaningful participation in these conversations you develop a certain 'legitimacy' with other members so use this to your advantage and drop a business link! Also always include your link in your signature file. You will not likely find more targeted traffic than that at a forum related to your niche since these people OBVIOUSLY already have the interest! Here too if members like what they find at your site they will refer others within their own circles!
Viral marketing is a very efficient way to launch any advertising campaigns you may have on the internet. There are ways however you can better utilize your time and effort to make this an even more effective marketing strategy for your purposes. The 5 suggestions offered above represent ways in which you can circulate your message that will focus more on only targeted traffic since any other would prove useless. If people do not have an interest in what you offer why bother delivering your message to them. Using any or all of the 5 suggestions above will help you get better results and with less effort from any advertising campaigns you want to go viral!
TJ Philpott is an author and Internet entrepreneur based out of North Carolina.
To learn more about efficiently using viral marketing and to also receive a free instructional manual that teaches valuable niche research techniques for your online marketing needs simply visit:http://blogbrawn.com/
Article source:
https://articlebiz.com
This article has been viewed 665 times.
Article comments
There are no posted comments.