Your Blog Content - Keeping It Fresh
Computers & Technology → Blogging / Forums
Author

Tj Philpott

Published

July 15, 2011

Word count

488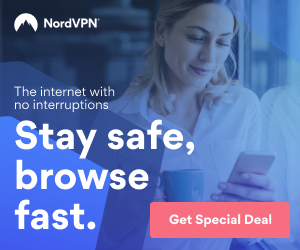 Maintaining a fresh flow of blog content may be the single biggest challenge facing anybody trying to maintain a blogging platform! The initial stages are fueled by enthusiasm, energy and a seemingly endless stream of new writing ideas. However the reality is that inevitably you will hit the wall and run out of ideas upon which you can base any new blog entries. Here is where you must have some sort of strategy in place to help maintain a steady flow of unique writing ideas you can post to your site.
Following are 5 suggestions you can use to maintain the steady stream of blog entries you will need to make your platform a success!
Guest Bloggers
Take a break, hell take the day off and allow someone else to use your blogging platform for their purposes which is to promote themselves. With that being said you know that what they create will be good, and this will benefit your site as well!
Brain Storm for Ideas
Involve friends, family, enemies or even panhandlers in on the session. You'll be amazed at the wide spectrum of writing ideas that result! Other people will come up will topics and concerns you may never have yourself merely based upon their own unique perspectives and experiences.
Take Problem Solving Public
Got a Problem, well take your readers through the process you used to solve it! In many cases these problems will have relevance to the theme of your blogging platform which of course will be of interest to readers.
Got a Gripe
Is there something in the news or within your niche that has rankled your feathers? Voice your grievances along with stating your reasons behind your objections! Sharing your perspectives, opinions or insights is always a popular way to engage your readers. In most cases these type blog entries will reflect a certain passion which is normally appealing to viewers.
Take Your Best Shot
Poke fun at current issues or news as it may relate to your niche. Often things occur that are simply ridiculous so instead of voicing outrage, simply mock the source. By doing so you are taking the 'edge' off of outrage and soothing it with humor. The world can always do without more stress added to it and most enjoy an occasional jab at some of the silliness that happens around us with tongue in cheek humor!
Maintaining a steady flow of interesting blog content to your site can become challenging over time. It is therefore wise to have a strategy for developing new writing ideas in place to help you along! The 5 suggestions offered above give you additional sources from which you can pull to create blog entries readers will enjoy. Being expected to always have something interesting to read for visitors to your blogging platform is a common challenge faced by all bloggers. Having a strategy to do so is what will make you successful!
TJ Philpott is an author and Internet entrepreneur based out of North Carolina.
To learn more about how to easily develop fresh blog content and to also receive a free instructional manual that teaches valuable niche research techniques for your online marketing needs simply visit:http://blogbrawn.com/
Article source:
https://articlebiz.com
This article has been viewed 1,220 times.
Article comments
There are no posted comments.