3 Viral Ways to Advertise Online
Business → Marketing & Advertising
Author

Tj Philpott

Published

July 18, 2011

Word count

469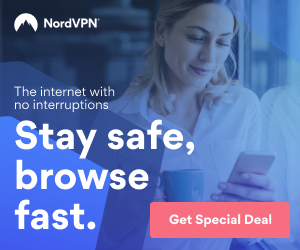 There are many ways to advertise a business on the internet but the most efficient strategy is to use a viral campaign to deliver your marketing message! Viral marketing has a long history of acceptance and success and these methods have translated over well onto the internet! Combining both the technology and global audience found online has served to only increase the potency of any viral campaign.
Here are 3 tactics anyone can use that offer the potential for any marketing message to go viral online.
Video
In the age of high technology many have gravitated towards visual imaging as their preferred means to be entertained or get informed. YouTube called attention to the popularity video has with internet users and now web-cams have placed this medium more directly into the hands of the individual. This now allows for greater participation along with more creativity making the use of video a very effective way to launch a viral campaign!
Social Networking
This platform is the very essence of what viral marketing is all about. Be it an interesting product, site or even comment, if it captures the attention of others there is no telling where it may end up. The social network environment is the perfect setting for creating a buzz whether it is based on fact or not. Lets face it people like to talk and trade stories and these sites are made just for that! In many ways they can be considered online cocktail parties!
Though Provoking Content
The use of content is the backbone of any internet business but it is not always for the expressed purpose of conveying a marketing message. Whether it is a blog post, article, tweet or otherwise if a particular piece of content provokes a reaction it can easily launch a viral campaign that spreads internet wide! The key is to touch upon popular and/or sensitive topics without attempting to promote any goods or services. This will allow viewers to let their guard down, relax and become more engage in and better absorb the content! Always use some sort of signature file at the end of what you have composed that contains a link back to your site so that ultimately people, if interested, can find you.
With all the different ways to advertise online and new strategies being developed almost daily it remains impressive that viral marketing still remains popular! What this clearly indicates is the long standing effectiveness and efficiency this strategy offers in terms of circulating any marketing message is still widely recognized! In fact combining this particular tactic with the technology and global audience found online instantly multiplies the potency of any viral campaign! The 3 tactics discussed above are widely accepted and frequently used methods due to their effectiveness at spreading any marketing message like wildfire online!
This article has been viewed 677 times.
Article comments
There are no posted comments.