Composing Effective Sales Letters in 5 Steps
Business → Marketing & Advertising
Author

Tj Philpott

Published

July 22, 2011

Word count

654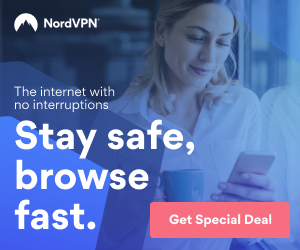 Composing sales letters can legitimately be viewed as much a logical process as it is a skill or art form. The objective of any advertising copy is ultimately to persuade readers to take a specific action which is to make a purchase. Therefore the copy writer must consciously take deliberate steps to overcome the suspicion or lack of trust most people initially possess when being 'sold' anything. It is human nature anymore for people to be resistant and put up walls when being 'pitched' something therefore when writing copy these obstacles need to be overcome!
Here are 5 steps all advertising copy must take to methodically eliminate suspicions and win over the trust of people when persuading them to make a purchase!
Attract
When writing copy the first thing you must remember is you need to first get people to your page. The best way to attract anyone is to offer free and useful information that is of relevance to the niche you are targeting. Composing a title that captures their attention is the very first step! Your focus is merely on attracting people at this point and not selling them anything!
Engage
Once folks hit your page you now want to focus on keeping them there. Here too you are still in the initial stages of supplying people a reason for reading more of the advertising copy they are viewing. In most cases this will NOT be accomplished by subjecting them to sales pitches, at least not yet! You need to relate to people in a way they will be most receptive to and that would be by addressing their concerns. Once they realize you 'connect' with them insofar as what is on THEIR mind and NOT what you have to offer they are more willing to listen to what you have to say! Remember, it is not about you, it is ALL about them!
Captivate
Once you have captivated people with your familiarity of 'their' concerns you can begin to 'transition' over to what it is you may offer as the solution! You will be regarded with more credibility now since you appear to be familiar with their problem or situation. They appreciate knowing somebody, being you, cares and understands and therefore will naturally regard you as more of an authority! Presenting your solution by focusing on how it will address their problems helps to keep the focus on them and not your product offer. Remember once again the best way to keep people reading your advertising copy is to keep the reader in the limelight since that is their only concern! People simply do not care about you or any products you have to offer, only their own situation!
Mesmerize
Now that you have presented your solution there is still the lingering suspicion or distrust you must address to get them to make the purchase. Here is where you offer them social proof in the form of testimonies from folks just like them who have found success or are satisfied with the product. Having endorsements coming from somebody other than the copy writer tends to make them more convincing and reassuring! And speaking of reassuring...
Reassure
The last hurdle is to offer visitors a way out if for whatever reason they are not satisfied with their purchase. A money back guarantee is just about a necessity if you expect to make a sale! This is a safety net or even a 'security blanket' folks can count on if they decide what you offer is not for them!
Effective sales letters do much more than simply pitching goods and services with high pressure advertising copy! The need exist for any copy writer to overcome an inherent lack of trust and suspicion most people have when they sense they are being sold. The 5 steps offered above serve as objectives one MUST achieve when writing copy to overcome buyer resistance and successfully make the sale!
TJ Philpott is an author and Internet entrepreneur based out of North Carolina.
For more tips about composing effective sales letters and to also receive a free instructional manual that teaches valuable niche research techniques for your online marketing needs simply visit:http://affiliatequickstart.com/
Article source:
https://articlebiz.com
This article has been viewed 622 times.
Article comments
There are no posted comments.