Building Blog Traffic Starts With Your Content
Computers & Technology → Blogging / Forums
Author

Tj Philpott

Published

July 22, 2011

Word count

435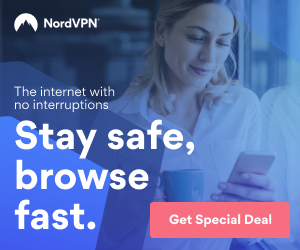 Building blog traffic begins with posting reading material on your platform that sites visitors find worthy of their time to view. Remember your blogging platform must hold and maintain an attraction for people otherwise they with NOT return!
Here are 3 aspects of posting content on your blogging platform you must be mindful of in order to attract site visitors and keep them coming back!
Give People What They Want
People arrive at your site looking for relevant material that is presented in an interesting fashion. No matter what the theme of your blogging platform may be you need to maintain relevancy with the updates you post. Offering consistently interesting and relevant reading material for site visitors is one of the best ways to establish a loyal following!
Choose Keywords Carefully
One of the best ways to increase the exposure of your blogging platform is to make it easier to be found in search engine results! The absolute very best way and a great starting point is to select your keywords carefully and do not overuse them when creating blog content. You want to choose words or phrases that not only have a strong search demand but are also relevant to the subject of your post. Without the proper use of keywords the traffic you receive will be substantially less than what it could have been!
Keep Things Flowing
Keeping your blog updated since the more you post the more people will return and the stronger their loyalty will become! In addition you can fully expect site visitors will share your content with others resulting in additional traffic to your site! Another benefit of frequently posting to your blog is that search engines will visit your blogging platform more frequently as well. Provided your posts are relevant and properly optimized with keywords you will likely get a boost in your search engine ranking. This of course means more traffic so hooray for you!
Building blog traffic usually starts with offering site visitors interesting reading material, and consistently. By doing so the viral effect will take hold as they refer your blogging platform to others and there is no better endorsement then word of mouth advertising. 3 aspects you need to be mindful of when developing content to post to help boost your exposure and credibility are discussed above. Simply stated you must offer reading material of relevance and interest will also taking measures to maximize your search engine ranking. Following these 3 suggestions will put you in front of more people and with great content you offer this will result in making yours a very popular blogging platform!
TJ Philpott is an author and Internet entrepreneur based out of North Carolina.
To learn more about building blog traffic and to also receive a free instructional manual that teaches valuable niche research techniques for your online marketing needs simply visit:http://blogbrawn.com/
Article source:
https://articlebiz.com
This article has been viewed 1,379 times.
Article comments
There are no posted comments.