A Potted History of Cosmetics
Author

Artur Cosicov

Published

March 27, 2012

Word count

451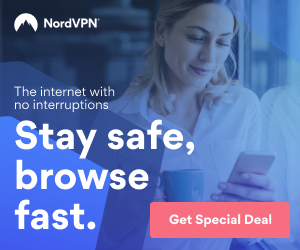 For thousands of years, people have been using cosmetics and evidence has been found of this from as long ago as 4,000 BC during the Ancient Egyptian period. Rich and poor alike all wore eye makeup, the most common being Kohl which was used as an eye liner, this was thought to improve the eyesight and ward off evil spirits. The ancient Romans and Greeks also used cosmetics and during the ancient Roman period, these were produced and applied by female slaves called Cosmetae. Kohl was composed of antimony (a toxic grey metalloid), ashes or soot and sometimes saffron which improved the scent. It was applied using a rounded stick which was first dipped in oil or water, then dipped in the kohl. Eyebrows were also painted and darkened using antimony or soot.
The Egyptians, with their strikingly painted faces, believed that their appearance and sweet scented bodies brought them closer to their gods, and they took enormous pride in their cleanliness and makeup. The Greeks, however, were much vainer and looking and smelling good for each other was more important than how they presented themselves to their gods. Later the Romans took cosmetics to another level and with their brazen lifestyles, used makeup and oils for no other purpose than that of enhancing their sexual pleasures.
Despite their self indulgence, the Romans did discover medicinal treatments and found that plagues could be combated by burning aromatic gums and resins. The word perfume actually derived from Roman times: "Per" is Latin for 'through' and "fumum" means 'smoke' and together 'per fumum' translates as the practice of transforming a substance into something airborne through nebulisation.
As years have gone by, makeup and cosmetics have become more and more fashionable, and as ballet, theatre and later television became popular, the whole world was influenced by the media and the representations of beauty ideals. Images of Japanese geisha, excessively made up 1920s flappers, 'Twiggy's' iconic 1960s look, David Bowie's 1970s 'Ziggy Stardust' image, Lady Gaga's elaborate use of makeup, leads us to ask ourselves why do we wear makeup. Is it to enhance natural beauty, for religious reasons, to attract the opposite sex, or to create a work of art on the body?
Whatever our reasons, the world just would not be the same without the use of our lotions, potions, paints, perfumes and cosmetics. With the creation of the Internet, we do not have to visit department stores for our beauty products as they are now widely available on-line. We have a lot to thank the Egyptians for, and the creation of cosmetics is one of them, which not only changed the appearance of the human body, but made it much sweeter smelling too!
This article has been viewed 1,166 times.
Article comments
There are no posted comments.