Comparing the Tesco Credit Card Options
Author

Laura Ginn

Published

January 17, 2014

Word count

685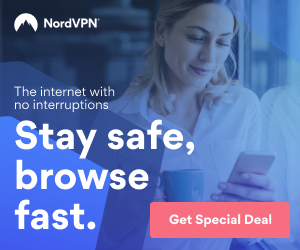 Tesco is the leading retailer in the UK, and it is one of the largest retailers in the world. Along with its wide selection of merchandise and services, Tesco offers several different consumer credit card options that provide users with benefits such as balance transfer options, low APR, and compelling introductory offers. Before election your Tesco credit card, take a moment to review the different options available to you.
Tesco Clubcard for Purchases
The Tesco Clubcard for purchases offers enhanced buying power with its introductory zero-percent interest rate for the first 16 months. You'll enjoy these low rates in addition to accumulating up to 5 Clubcard points per pound spent on purchases made at Tesco, and you'll get 1 point for every £1 spent outside of Tesco and its partner companies. These points can be redeemed for Tesco merchandise, airline tickets, and meals at local pubs and restaurants. In addition, you can take advantage of zero percent interest on balance transfers for up to six months. The balance transfer fee for this offering is 2.9 percent, making it an affordable way to manage existing debt.
Tesco Clubcard for Balance Transfers
Tesco offers a credit card that is designed specifically for customers who want to transfer balances to the Tesco credit card. You'll have up to 28 months to pay off the balance you have transferred, and you will only pay a 2.9 percent balance transfer fee. Your new Tesco Clubcard for balance transfers will still give you optimized Clubcard points, and you can enjoy interest-free purchases for the first three months after you have opened your account.
Tesco Low Balance Transfer Fee Credit Card
Another option for those who are looking to transfer old debt to their Tesco credit cards, the low balance transfer fee credit card charges just .85 percent for transfers. The low fee makes this card an ideal option for transferring large balances without paying a large penalty. You will have up to 12 months to pay off the balance before accruing any interest, and you can shop interest-free for that same time period.
Tesco Low APR Credit Card
If you would prefer to enjoy lower interest year-round instead of zero percent interest for the first few months, the low APR credit card option may be right for you. While some of the other Tesco credit card offerings come with an APR of 18.9 percent, this lower APR card comes with a variable interest rate of just 7.8 percent, and you will still have access to the zero percent interest balance transfer benefit, though it is only good for the first three months after you open your account. As with the other Tesco credit cards, you will get to earn Clubcard points faster.
Tesco Credit Card Account Extras
Low interest rates and balance transfer fees aren't the only selling points for the Tesco credit card options. You can take advantage of the 24-hour call centre, so you can always talk to a representative when there are issues with your account. Text message alerts let you know when you are approaching your credit limit, and online banking allows you to manage your account, pay your bill, and view your available balance. Your card is protected from fraud in accordance to the law, as with any credit card, but Tesco offers fraud alerts whenever there is suspicious activity on your account. You can also register an extra layer of protection that applies to your online purchases made with the Tesco credit card.
Tesco travel cash allows you to buy foreign currency for travel as a transaction instead of a cash advance, which means you won't have to pay exorbitant fees to purchase money before you travel abroad. You can even get access to an emergency card and cash if you lose your Tesco credit card while traveling outside of country.
Tesco credit cards offer versatile credit card solutions, and with so many options, it is easy to find the card that fits your needs. Whether you want a card with a low APR or one that gives you the ability to transfer old credit card balances, Tesco has a product that can work for you.
Whitney Levon appreciates that supermarket banking services offer some credit card packages comparable with those offered by the major banks. Visit uSwitch.com/credit-cards/reward-credit-cards to learn more about rewards credit cards and the benefits that they can bring.
Article source:
https://articlebiz.com
This article has been viewed 1,584 times.
Article comments
There are no posted comments.