Why Energy Suppliers Are Competing to Offer the Longest Fixed-Rate Tariff
Author

Laura Ginn

Published

January 22, 2014

Word count

625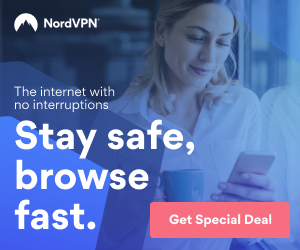 With summer coming to an end, a few things are to be expected: cooler temperatures, more jackets, and falling leaves. What the end of summer also means, however, is that energy prices are likely to begin rising soon. As more people begin turning up the heat, the demand on electricity and gas supplies is going to go up, and, as a result, the energy suppliers will all be raising their energy prices in the coming months. In fact, according to the Guardian newspaper, UK homeowners can expect to see their energy bills rise by £142 before the end of the year. For those who don't take action now to switch to a cheaper energy tariff, that extra cost could have a significant impact on their savings. In response to this price increase, suppliers are now vying to outdo one another by offering increasingly attractive fixed-rate tariffs. This article looks at what fixed-rate tariffs are on offer, and what consumers should be aware of before signing up to one of these pricing schemes.
Longer fixed-rate offers
The trend in the energy market now, in light of rising energy prices, is to offer consumers fixed-rates for increasingly lengthy periods. Scottish Power has one such offer that will lock in customers to a fixed-rate of £1,350 until January 2017. Not far behind, EDF Power is offering a fixed-rate term until November 2016, also at £1,350 a year, but with the added benefit of having no exit fees. Cheaper fixed-rate deals are also on offer from other suppliers, although these tend to come with much shorter terms. M&S Energy, for example, offers a fixed-rate term until September 2014 at just £1,139 a year, although it does come with a £50 cancellation fee. Other suppliers are also expected to soon offer more competitive fixed-rate schemes, so it is worth customers' time to continuously check with energy comparison sites to see what new fixed-rate tariffs are on offer.
What to look for in a fixed-rate tariff
The first thing to realize about a fixed-rate tariff is that they are rarely cheaper than a variable-rate tariff. Because consumers have the advantage of knowing that their energy prices will stay the same for a certain period, many suppliers tend to price their fixed-rates higher than their variable-rates. That being said, however, with energy prices expected to climb drastically this autumn, by locking into a fixed-rate tariff now, consumers could escape those price hikes. A wise approach may be to lock into a tariff with a shorter fixed-rate term as these tend to not only be cheaper than the longer term plans, but they will also allow consumers to avoid the winter price climb while still being able to shop around for a good variable-rate tariff next year. Keep in mind, however, that many fixed-rate terms tend to come with hefty cancellation fees, thus it is vital to make sure the consumer finds the perfect fixed-rate tariff before locking in to make sure he is not penalized should he choose to go with an even cheaper supplier later on. A fixed-rate tariff is ideal for those who want the peace of mind of knowing how much their energy is going to cost every month, but for those whose circumstances may fluctuate, then a variable-rate that will allow them to constantly shift from one supplier to the next will likely be a better product for their needs.
With gas and electricity prices expected to rise significantly over the coming months, those who are looking to avoid these price hikes would be wise to act now. Energy suppliers currently have a number of new and competitive fixed-rate schemes on offer that will not only help consumers dodge the brunt of winter fuel price rises, but will also offer financial peace of mind.
Laura Ginn knows that increased competition between energy providers could lead to lower prices for the consumer. Visit uswitch.com/gas-electricity/ and discover how you can reduce the cost of your gas and electricity bills.
Article source:
https://articlebiz.com
This article has been viewed 1,266 times.
Article comments
There are no posted comments.