5 Non-vegetarian all-time favorite dishes available at kosher restaurants
Foods & Drinks → Cooking Tips & Recipes
Author

Linda Clinton

Published

February 16, 2017

Word count

733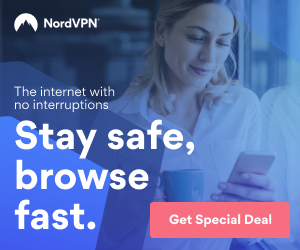 The word kosher means suitable or pure, it ensures fitness for consumption. Many confuses Kosher as strict rules and religious regulations. The other name of kosher is kashrus a Hebrew word. The laws of Kashrus includes a comprehensive legislation concerning permitted and forbidden foods. There are various aspects to the kosher dietary rules. Kosher meat must comply with certain rules. The only types of meat that may be eaten are cattle that have cloven hooves and can chew the cud. So, bulls, cows, sheep, lambs, goats, and springbok can be consumed.
In this article we will specially read about few non- vegetarian meat based kosher dishes that are delectable, succulent and yet made by following all kosher dietary rules.
Shawarma - Shawarma is a meat preparation, where lamb, chicken, beef or mixed meats are placed on a spit, and may be grilled. This dish is made by alternately stacking strips of fat and pieces of seasoned meat on a vertical spit. The meat is roasted slowly on all sides as the spit rotates over the blame for hours. Finally the meat is shaved off the stack with a large knife. Shawarma is eaten with a pita wrapped as sandwich. Vegetables like cucumber, onion, lettuce, eggplant, cabbage, or French fries can be used to make this dish. Dressings include tahini, hummus, and spices like cardamom and cinnamon.
Hamburger – Hamburger or burger is basically a sandwich that consists of one or more cooked patty of ground meat, usually beef that is placed inside a sliced bread roll or bun. Put ingredients like beef, garlic, oregano, fennel seed, red pepper flakes, black pepper and salt in a bowl. Mix them until the mixture becomes elastic. Cook the burgers on a grill until they are completely cooked. Finally, serve the tastiest hamburger by garnishing it with sauce and salads.
Chicken Cutlet – Chicken cutlet is a very tasty Mediterranean dish that is made from chicken breast. Basically, to make chicken cutlet you need to have 2-4 chicken cutlets from one chicken breast. First pour olive oil, red wine, cilantro, and lemon juice into a frying pan. Then leave it on a medium flame. Coat the individual chicken breasts with curry, turmeric, salt and pepper powder till it turns slightly yellow. Place the chicken breasts gently in the simmering oil mixture for about 7 minutes. Turn the flame off and then coat the exposed chicken sides on a sauce. Now, put the chicken aside and mix the flour, stirring it the whole time. When all the flour is mixed, pour sauce over individual chicken pieces. You can serve the yummy dish with rice or roasted vegetables.
Kabab – Kebab is a general term for small chunks of meat threaded on skewers and barbecued, broiled or grilled. Meats that are used are mostly lamb and beef. The word kebab has its origin from Arab or Persia and are referred to as fried meat. But shish kebab have been invented by medieval Turkish soldiers who pieced meat with their swords and then grilled it over an open flame.
To make tasty chicken kebab you need to mix paprika, nutmeg, thyme, salt and pepper to a perfect spice mix. Then generously coat the chicken cubes with the spice mixture. Place the chicken cubes in a deep dish with sliced onions and olive oil. Combine the minced garlic and lemon juice and add them to the chicken dish. Cover and refrigerate it for 2-4 hours. Thread the chicken cubes before grilling. Then make a tahini sauce for a perfect combination of taste. Whisk tahini and water together in a bowl until it gets smoother. Add vinegar and continue whisking, add some water if needed. Finally season it with garlic powder, salt, cayenne, and pepper. You can serve your chicken kabobs with tahini sauce and pita bread.
Steak – Steak is a meat dish that is generally sliced perpendicular to the muscle fibers, potentially it includes a bone. This dish is usually grilled, but they can pan fried. Steak can be cooked in sauce, minced, and also formed into patties, such as hamburgers. To prepare steak you need to preheat or grill the meat in a low to medium temperature. Then heat olive oil in a pan and saute onions, next add bread crumbs, seasonings and sundried tomato. Cook it for 1-2 minutes until the mixture is well incorporated. Finally, serve the dish immediately with toppings. Enjoy!
Pita Plus is one of the most popular Kosher Restaurant. We served delicious food like a tuna. You will get food at an affordable rate. We ensure you that you will get quality food from our restaurant.
For more info-
https://articlebiz.com
This article has been viewed 1,533 times.
Rate article
This article has a 5 rating with 1 vote.
Article comments
There are no posted comments.