What You Need To Know About Guilt Free Desserts
Foods & Drinks → Cooking Tips & Recipes
Author

Katie Lotsberg

Published

March 18, 2017

Word count

664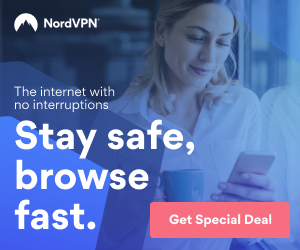 For generations in the past, dessert was a part of everyday life. Family dinners ended with dessert, and it was served with lunches in school cafeterias. Desserts were the main attractions at birthday parties, during holidays, and on other special occasions. People of all ages enjoyed desserts as a treat, too.
In recent years, desserts have gained a bad reputation. With obesity and other health conditions affecting children as well as adults, the general outlook has been that anything that tastes good is bad for you, and no one can afford to indulge in treats. If you start with some reasons for this approach, you will see why guilt free desserts
are options for almost everyone.
Changes In Eating Habits
The family dinners that were a part of life in the past are not as common today. In fact, there are many people who do not have meals at mealtimes at all. Singles of all ages, couples and even families with young children eat when they are hungry or have a craving. In addition, people today rely more on processed foods, fast foods, and food delivery, rather than making meals from scratch.
These new approaches are unhealthy. Not only do individuals not obtain adequate nutrition for good health, they are more inclined to snack on products that are extremely high in calories, sugar, salt, and fat. When a person has a dessert, it is usually a replacement for a meal or to satisfy a craving, rather than a delicious treat at the end of a healthy meal.
Changes In Activity Levels
In general, people today are not as active as previous generations. In the past, children played outdoors throughout the year, and many older kids participated in sports. Adults enjoyed gardening, and even repairs around the home involved physical activity. It was easier to burn off calories from desserts.
Today, more adults work at their desks all day. When kids are not in school, their free time consists of watching television, using computers, or chatting with their friends on their cell phones. Unless a person has the time and money to join a gym, there is very little physical activity in the average person's daily life.
Make Changes For Better Health
Returning to the old-fashioned habit of mealtimes can be a start, and people of all ages can become more physically active. However, when it comes to desserts, it is time to take on new approaches that are both healthy and fun.
The Guilt Free Desserts cookbook is an easy way to start. Its author, Kelley Herring, provides 50 dessert recipes with ingredients that are actually good for you. You do not have to sacrifice your health to enjoy delicious desserts.
You may even see some of your favorite desserts in the cookbook. When you look closely at a recipe, though, you will see ingredients you were familiar with are substituted with healthier options. These delightful new desserts have fiber, healthy fats, protein, and an all-natural sweetener.
After a nice meal with your family, or on a special occasion, you can enjoy gingerbread cookies, mint chip ice cream, pound cake, Espresso chocolate mousse, or many other options. These Guilt Free Desserts taste so good that you will not realize they are made with healthy ingredients.
Whether you love to cook or have spent a little time in the kitchen, you will appreciate these easy-to-follow recipes. You do not need to be an expert to make mouth-watering desserts for yourself or for your family.
Regardless of your age or the number of people in your family, you should not be without the Guilt Free Desserts cookbook. Instead of following today's trend of eating unhealthy products, sacrificing your health, and not enjoying many products that you eat, the cookbook can make a difference in your life.
Along with a healthier lifestyle, you can enjoy desserts every day. You can avoid weight gain and other health issues related to your diet when you prepare desserts from this cookbook.
My name is Kait, I am an avid lover of many things. Drag racing, doggie mother, food lover, master crafter and more. I also love writing about many different topics. I do not have formal training, but a lot of knowledge and I love to grow and share!
Article source:
https://articlebiz.com
This article has been viewed 1,816 times.
Article comments
There are no posted comments.