VA Home Loan Programs: How Veterans in Need Can Benefit
Author

Arissa Dimond

Published

April 21, 2017

Word count

413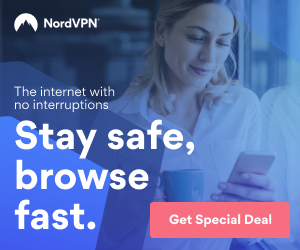 Whether serving or retired, many veterans struggle to find living situations for themselves and his or her family. But with the help of a lender, many of these veterans can benefit from the VA Loan program which provides veterans and his or her family the opportunity to purchase a home with little difficulty. These government-backed loans provide significant benefits and open the doors of homeownership to veterans who may be struggling to obtain the right financing. Here are some of the perks and benefits a VA home loan can provide:
No Down Payment
Now doesn't that sound great? One of the biggest benefits a veteran can look forward to with a VA home loan is the fact he or she is not required to put down a down payment. Saving money and building credit can be a difficult task for anyone, especially to service men and women who are constantly moving. With the loan program, qualified borrowers can finance 100 percent of the home without putting down a down payment.
Benefits Without Mortgage Insurance
Many lenders require those with a loan to purchase insurance that protects the lender in case of borrower default. This is known as private mortgage insurance (PMI) and is not required for those applying for a VA home loan. This is because the government finances and protects all VA home loans and assumes all of the risks on behalf of the military service man or woman in the event of borrower default. This is an added benefit for homeowners of the VA home loan program because this will allow him or her to build equity in the home, effectively saving thousands of dollars.
Interest Rates
The interest rates on VA home loans are strictly based on the fact the risk assumed by the bank to finance the loan. These financial institutions face less risk and offer interest rates that are generally less than 1 percent than conventional home loan interest rates. This is because the VA backs each home loan, guaranteed. For example, if a military family qualified for a reduction of 1% and qualified for a $350,000 loan, the average savings would near $34,000.
With just a few of these benefits listed, many veterans don't have to worry about constantly making payments. If a veteran has the money necessary to pay the home off faster, he or she won't have to worry about being charged penalties or fees. Borrowers are free to then consider future home purchases and refinancing options.
If you are a Utah veteran and you haven't taken advantage of your VA home loan benefits contact Operation Mortgage for a quick and easy mortgage process. They can help get your certificate of eligibility in Salt Lake City quicker than most. To learn more call 866-511-5054
Article source:
https://articlebiz.com
This article has been viewed 1,703 times.
Article comments
There are no posted comments.