Walking Has Benefits
Health & Fitness → Exercise & Meditation
Author

Addison Jones

Published

May 20, 2017

Word count

725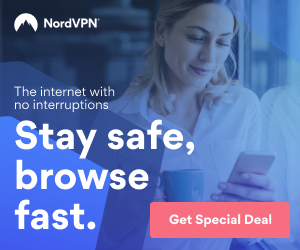 Achieving 10,000 steps per day is a standard goal of many in today's society. This goal has become part of most fitness tracking devices that you can set and try to achieve on a daily basis! These fitness devices will motivate you and even give you achievement awards. While this can be a great marketing ploy, daily walking has many benefits that you may not be aware of. You don't need to sign up for every 5K or run a marathon to get the health improvements that you are looking for. A daily walk will do.
Walking is something most of us do every day. Regardless of your level of physical activity, adding walking into your schedule has many significant short term and long-term health benefits. Walking between 7500 and 10,000 steps per day is a key to fitness. The following are some of the benefits of adding walking into your daily routine.
Helps Lose Weight- Walking five days a week will assist in burning quit a few calories. A faster pace will help in burning more calories and increase metabolism. Of course, diet along with walking will yield better results; however, you will still get results from a daily walking routine. If you are looking to lose more weight, speed walking or walking with weights are great ways to increase weight loss.

Improves Sleep- If you have a hard time falling and staying asleep, walking will help. Ensure you do not walk too close to bedtime, rather walk in the morning or early afternoon. Walking produces a rise in temperature and it can take hours for this to drop. This rise and fall enables sleeping. Walking also helps with a smoother transition of one phase of sleep to the next and allows you to spend more time in the deeper sleep stage. Your legs will also act as tranquilizers and assist in falling asleep faster.

Reduces Stress- Walking will help you boost endorphins and give you more energy! It gives you time to think and allows you to get away from everyday stressors. Walking outside or with a friend can further reduce stress levels. If you can let go, your mind will forget all the stress and focus on your environment.

Decreases Hypertension/Reduces Risk of High Blood Pressure- Studies show that just 40 minutes of walking per day can lower blood pressure in people with hypertension. You will see the same benefits if you walk a few times per day. Walking can lower your risk of high blood pressure, high cholesterol and diabetes, which are all risk factors for heart disease and stroke. It has been shown to increase your HDL and lower your LDL. Walking will help keep your heart healthy!

Tones Muscles- Walking helps to build, shape and tone muscles of the legs, hips and buttocks. It also boosts the strength and endurance of those muscles, which means you, can do more with less fatigue. This tone and strength will assist in decreasing the chance of injury as well.

Easy on the joints- Walking is a low impact exercise and those with arthritis, bad knees or other injuries will be able to endure exercise with less pain.
As you can see, there are many benefits to a regular walking routine. Ensure you make it an enjoyable part of your day that you look forward to. Take a walk in a scenic area, beach, park, forest or anywhere that makes you happy. Make it a habit and add it into your daily schedule when you don't feel rushed. Finding a friend to go can make it more entertaining unless you want the time to relax and think. Using a fitness tracker or pedometer will help track your steps, distance and time. Ensure you have good shoes that fit well and are comfortable. Your legs and feet will thank you! Don't forget to stay hydrated and drink plenty of water. Overall, walking will help improve the quality of your life! Walk on!
This content is not intended to be a substitute for professional medical advice, diagnosis, or treatment. Always seek the advice of your physician or other qualified health provider with any questions you may have regarding a medical condition. Never disregard professional medical advice or delay in seeking it because of something you have read herein.
This article has been viewed 1,540 times.
Article comments
There are no posted comments.