Remortgaging- is it the best option?
Author

Almas Uddin

Published

August 29, 2017

Word count

1,021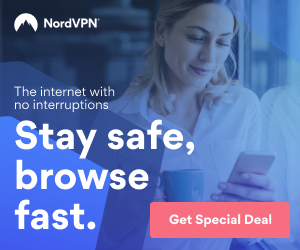 Before we ask ourselves if we should remortgage, we should be familiar as to what remortgaging is. Remortgaging is the process when a homeowner, such as yourself, gets a mortgage, and the mortgage is on the property which the owner already owns. There are many reasons as to why homeowners remortgage and one of the reasons is to replace the mortgage which had already existed on the property.
So why would people want to replace the existing mortgage on the property?
One of the reasons is because the homeowners may want a better rate. If so, the first mortgage deal which you were already in, may force you to pay an early repayment charge, which can either be huge or little, but in some cases can be very huge. From sources, it is said to be between 2-5% of the outstanding loan.
In addition to this, there is also an admin fee of sorts, and this is customary to any mortgage when you are changing, and this is usually experienced when the homeowner repays the mortgage.
However, this can still prove to be beneficial due to the savings having the chance to be high, and this in itself can show to benefit homeowners with significant amounts of mortgage debt. Before taking such decisions, gain advice from mortgage brokers if this is the best choice for you, and for such a situation Expert Mortgage Brokers will be happy to help. It is because if you take the wrong turn when remortgaging, it can also act negatively towards you, and have the possibilities of ruining your credit score.
Another favourite reason is that the homeowner may want to borrow more money. It can be due to the lender disagreeing on lending you more money, and you may need the extra finance urgently. When you choose to remortgage, you will apparently meet your new lender, and depending on who the lender is, you have the chance to have low rates, and this can allow you to raise the money at a discount or cheaply. However, with individual lenders, the additional fees may add up to be more expensive than your previous lender, and so you should compare with the other types of borrowing and see which one is the most efficient method is for you.
Most lenders taking on new clients will ask you what the money you borrow from them is for, and most of the time for business purposes. It may act negatively towards the lender and can discourage them into lending to you, as opposed to borrowing money to pay for a car, and this can affect the lender, allowing them to lend to you with ease. It is all to do with the risks associated with lending to business.
For homeowners such as yourself, you may remortgage to raise money for home improvements, and this is a more plausible reason for lenders, and if you do go on with the mortgage, be sure to keep all forms of evidence if you do in fact borrow a large sum of money.
Why you shouldn't remortgage
One of the most basic reasons as to why you shouldn't remortgage is because of their financial position at the moment of time. Or it may not be the financial situation, but it can range from the change in jobs, or your place in the company, and even if you have children. This has a particular effect on the lender as they now assume that you either earn lesser, or you may spend more on children related factors, and these circumstances can often discourage the lender into actually not lending you any money.
Another reason could be that the current rate you are on, may be better than the rate in which you hope to get with the remortgage. But this can also be beneficial, as the current rate you are on may prove to work against you, due to the possible change in financial position, and this 'great' rate will not be high anymore. So what Expert Mortgage Brokers would recommend, is not to be too comfortable on the current price, as it can flip on you instantly, and you must be ready to remortgage if that is the step you must take.
So now we went through the pros and cons of remortgaging, we will now be going through various steps to find the best mortgage for you!
The first step is rather self-explanatory, and you should try and find all mortgages that suit your current position financially, with all the mortgages you found, filter them for the cheapest ones.
If you're unsure how to check these mortgage deals, there are various websites which compare them, but I would advise you use particular site with good deals.
You can use deals available to mortgage brokers, but we also recommend you look at right only deals as well.
When going through your mortgage, be sure you note down all the fees mandatory to you. And factor them into the total cost, and this will help you to stay above and be aware of all the payments, and it will overall keep you more organised as you know how much you need to pay.
Another reason is affordability checks. This may seem weird for such a topic, but the fact is, affordability checks are also used for remortgaging, so be sure to look at your expenses and find ways to reduce them. One typical example is sky boxes. If you do have an sky box and you're not using it, be sure to cancel your subscription as that is one step closer to passing the affordability checks, and if you cancel wasted expenses that you're not using, you can both save money and get the mortgage.
These are just a few actions, but there are much more ways to get better deals, and by contacting us. Expert Mortgage Brokers, we are happy to help you for you to get the best mortgage deals, as well as discussing further pros and cons and concluding if remortgaging is the best option for you.
This article has been viewed 1,706 times.
Article comments
There are no posted comments.