Affordable Weekend Dinner Ideas For 2
Foods & Drinks → Cooking Tips & Recipes
Author

Paige Mitchell

Published

October 6, 2017

Word count

481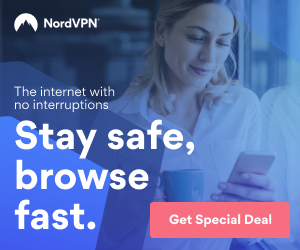 Having a nice dinner on the weekend doesn't need to be an expensive venture. You can buy a lot of cheap ingredients from the grocery store and make something delicious. Or you could snag a bargain online and order food delivery or takeaway to eat at home. Read on to learn of the top 5 affordable dinner ideas.
Fried Rice
A Chinese inspired fried rice is a perfect way to use up any extras in the fridge which are going to expire soon. Take out any vegetables and protein from the fridge and fry it in an oiled pan with the rice. If you have any garlic or other herbs in the fridge you can add those in too. Also, onions or spring onions are a must because they'll give the fried rice a lovely flavour. Lastly, you can't forget to add a generous pour of soy sauce to give that traditional Chinese flavour.
Pizza
If cooking isn't on your agenda, than ordering pizza delivery is a hassle-free and tasty alternative. If you search online, you should be able to find a pizza coupon or voucher to snag a bargain. Or most pizza places like Domino's have a $5 value menu you could choose from. The only issue here is you will need to duck out to pick it up, but for $5 it is definitely worth it. Although pizza isn't the healthiest option, you can cut down on the calories by carefully ordering. Think about ordering the $5 spicy veg pizza and limiting yourself to just 2 pieces. You can pair this with a salad using up any ingredients you have already in the fridge.
Frittata
You can put almost anything in a frittata which is why it's great for an easy, cheap meal. Carrots, zucchinis and onions are generally always reasonably priced and go perfectly together. All you'll need to do is grate them up and pop them in a pan with some salt, pepper and olive oil. Then you'll need to grab a few eggs from the fridge and beat them together and combine with the vegetable mix sauteeing in the pan. You can then continue to cook on the stove or bake in the oven until golden brown and cooked through.
Pancakes
Who doesn't love breakfast for dinner, and especially when it's pancakes! You can make pancakes with whatever you like. Pre-bought cartons or you can make your own at home. If you're overstocked on bananas and flour, then you'll be set. Combine 2-3 bananas in a bowl with some plain flour and rolled oats and mix thoroughly. In the meantime, heat a hot pan with some butter and pour in your batter. You'll have delish and healthier pancakes in an instant. Plus they're super cheap to make whether you buy a packet or make your own mixture.
This article has been viewed 1,751 times.
Article comments
There are no posted comments.