How a Mortgage Lender Can Help You
Author

Chelsey Bullock

Published

October 17, 2017

Word count

449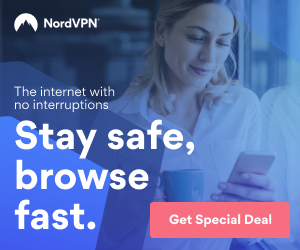 Great! You have decided to purchase a home. This is an exciting time in your life, but it is just as exciting for the other hundreds of people out looking for a home as well. That is why it is vital in having someone behind you, helping you, and guiding you through this home buying process, so you are not left in dusk compared to others seeking homeownership. Here is how a mortgage lender can help you.
-Lenders will get you pre-approved:
Before taking a step into a home that's for sale, you should get pre-approved first. Being pre-approved lets home sellers know that you are serious about the purchase and have the funds ready for the purchase. The mortgage lender will check your financial history and credit scores to determine a loan amount.
-Lenders will show you options:
Many consumers seeking home ownership are not aware of the many options available for loans. Just because you do not have a down payment of 20% does not mean you will not qualify for another loan. There are loans available with zero down payment, first time home buyers, rural developments, etc. Together you and your lender will decide the best loan option.
-Lenders can help boost your credit score:
If you do not get pre-approved, a mortgage lender will help you achieve pre-approval if you are willing to make the necessary changes. They will establish a "game plan" per say of what you will need to improve before trying to apply again. All of the required changes will influence your credit score in a good way.
-Lenders will file all paperwork:
When working with a mortgage lender, you will be required to show proof of financial statements, those statements and paperwork will go through a process before the actual closing date. The lenders will make sure all paperwork is submitted and signed, so you don't have to. The reality of closing on time is made simple with a mortgage lender.
-Lenders will referral you:
Another thing that's nice with working with a mortgage lender is their connections. Most mortgage lenders will refer you to their people like a great real estate agent. They want your home buying process to be as successful as you want it.
-Lenders will find you the best rates:
Mortgage lenders will find the best rates for the type of mortgage loan you are interested in. They will show you side by side comparisons from qualified banks or institutes. You will leave with the best deal possible for your financial and homeowner needs.
Now, is the time to get into homeownership. Start investing your money where it counts. Contact your local mortgage professional to get started today.
If you are looking for a mortgage loan in Bellevue contact Graystone Mortgage. They have loan officers in Bellevue that are standing by to help with your home loan.
Article source:
https://articlebiz.com
This article has been viewed 1,301 times.
Article comments
There are no posted comments.