Anonymity or $560 Million
Author

Katy Beacher

Published

February 15, 2018

Word count

526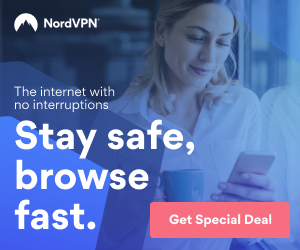 Is it worth it to play the lottery and win? Maybe not!
Wow! What would you do? A woman in New Hampshire won a $559.7 power ball jackpot in January. In order to remain anonymous she is refusing her winnings. According to present New Hampshire law she is required to publicly disclose her name, town and amount won. This according to a Fox news report.
In a statement to Fox News lottery Executive Director Charlie McIntyre said
"While we respect this player's desire to remain anonymous, state statutes and lottery rules clearly dictate protocols". New Hampshire, though, does allow lottery players to form anonymous trusts in or to hide their identities.
Apparently when she signed her ticket she signed away her right to remain anonymous. She is refusing her prize and taking the matter to court. According to her claim she misunderstood the rules and made a "huge mistake," when she wrote down her name.
According to her attorney, making her choose between receiving the money and remaining anonymous is "legally impermissible". "She is a longtime resident of New Hampshire and is an engaged community member," he wrote.
"She wishes to continue this work and the freedom to walk into a grocery store or attend public events without being known or targeted as the winner of a half-billion dollars."
Many past lottery winners have run into all kinds of troubles from strangers and friend alike wanting a piece of the action. Some have even been looked down upon as those "lottery people" Being publically known as a lottery winner draws all sorts of connivers looking for investments and/or handouts. If they hang onto their money they are considered stingy or heartless.
One lottery winner was poisoned according to a New York Daily News article. The man's widow and stepdaughter split the winnings.
A man by the name of Abraham Shakespeare won $30 million in 2006. He went missing after her turned his winnings over to a friend in order to protect himself from greedy persons wanting a part of the take. It turned out that this "friend", Dorice "Dee Dee" Moore, had tricked him into believing she was going to help him. Three years after his disappearance she was convicted and sentenced to life without possibility of parole for his murder.
The Daily News reported on other winners who became victims of murder or drugs and alcohol. A man by the name of Dampier, who won $20 million was kidnapped by his sister-in-law, Victoria Jackson and her boyfriend. They shot him in the back of his head and he died. This was several years after the lottery win. The killers were sentenced to life.
It is suggested by many attorneys that you bury your lottery tickets in one of the six states that allow anonymity. In those states you're not required to go in front of their cameras with a giant check and show your face to the world. Those states are Delaware, Kansas, Maryland, North Dakota, Ohio and South Carolina. It pays to drive across the border if you live nearby because the laws apply to the state you buy it not the state where you live.
Katy Beacher is a retired registered nurse caring for an ailing spouse. She decided its more fun to run a web site and write articles than it is to sit and knit. She relies on her lifetime experience in home decorating on a budget and study of trends to operate her site. She loves animals and is interested nature and in marine life. Http://www.endlesscoastaldecor.com
Article source:
https://articlebiz.com
This article has been viewed 1,480 times.
Rate article
This article has a 3 rating with 1 vote.
Article comments
There are no posted comments.