How to remove your name from debt review
Author

Sibabalwe Dakana

Published

February 27, 2019

Word count

755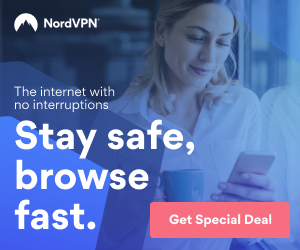 We are pretty much sure that the reason why you are here is because you are wondering on how you can clear your name from debt review/debt counselling.
Read below as we explain the steps that you can take in order for you to get your name cleared.
Step 1 – When can a consumer (YOU) exit the debt review process?
Section 71(2)(b)(i) of the National Credit Act initially made provision for consumers to only exit debt review through issuance of a clearance certificate after they have paid all their re-arranged debts in full.
The effect of this provision is that in instances where a home loan formed part of the debt review application, consumers have to remain under debt review for the duration of the home loan term even after settling re-arranged short term debts.
This provision will however change upon proclamation of the National Credit Amendment Act (NCAA) under section 71(1) as follows:
3 Guidelines for the Withdrawal from Debt Review
A Consumer whose debts have been re-arranged in terms of Part D of this Chapter must be issued with a Clearance Certificate by a Debt Counsellor within seven days after the Consumer has –
(a) Satisfied all the obligations under every credit agreement that was subject to that debt re-arrangement order or agreement in accordance with that order or arrangement; or
(b) Demonstrated:
financial ability to satisfy the future obligations in terms of the re-arrangement order or agreement under- (aa) a mortgage agreement which secures a credit agreement for the purchase or improvement of immovable property; or (bb) any long term agreement as may be prescribed;
That there are no arrears on the re-arrangement contemplated in subparagraph (i); and
That all obligations under every credit agreement included in the re-arrangement order or agreement other than those contemplated in subparagraph (i), have been settled in full.
Step 2 – Can then a debt counsellor terminate or withdraw the debt review process?
Unfortunately the answer is NO. Because A debt counsellor does not have statutory powers to terminate or withdraw the debt review process.
There is however varied ways in which a consumer can be withdrawn from debt review which will be set out below;
Once a debt review court order has been obtained a consumer cannot terminate or withdraw the debt review process, they can however approach the court to rescind the order or apply for an order which declares that the consumer is no longer over-indebted.
Consumers can only withdraw or terminate the debt review process prior to declaration of over indebtedness as per section 86(7) of the Act and issuance of Form 17.2 subject to payment of debt counselling fees as per NCR Debt Counselling Fee Guidelines
Further note that you as a consumer have a right to make direct payments to the creditors as that will not be construed as non co-operation and should not be used as a reason for suspension of debt counselling services by your debt counsellor.
If you choose to make direct payments to your creditors you need to note the following;
Consumer remains responsible to make all payments as re-arranged, in full and on time.
Proof of payments must be sent to your debt counsellor on a monthly basis for record keeping and to enable provision of after care service as a consumer cannot be under debt review without a debt counsellor.
Consequences of making short or late payments (e.g. risk of termination by credit providers).
Debt counselling fees are payable to a debt counsellor for services rendered and this includes payment of aftercare fees.
For a debt counsellor to issue a clearance certificate, all after care fees must be up to date. Where the debt counsellor has suspended provision of service, a consumer must provide proof of settlement letters from credit providers for a debt counsellor to issue a clearance certificate.
In a nutshell, the debt review legal process is very complex and it should be explained clearly to the consumers, understood and also not taken lightly.
We see a lot of debt review removal companies online that scam most South African consumers, promising them world and fail to deliver.
Once you have applied for debt review and you stick to the new rearranged payment and the debt review flag get finally removed from your credit profile, you'll be eligible to take out credit. HOWEVER, we highly recommended that you work with your debt counsellor first, to establish a sustainable budget before you take on any debt.
We hope that this helped. Please remember to share, review and recommend.
The National Debt Review Center pledge to deliver the utmost in client service and act with the highest standards of integrity. Our Professionals are dedicated to helping you and we ensure that we will guide you through the process and help you become debt free.
For more info visit www.ndrc.org.za or email us at info@ndrc.org.za
Article source:
https://articlebiz.com
This article has been viewed 1,484 times.
Rate article
This article has a 5 rating with 1 vote.
Article comments
There are no posted comments.