The Benefits of Spring Camp - Why Sending Your Kid To The Camp Is A Good Idea
Author

Sarah Mary

Published

April 19, 2019

Word count

610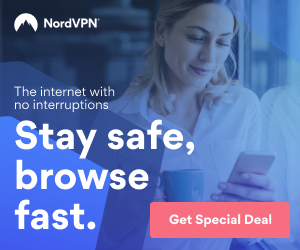 It's almost Spring Break time! So what will you be doing with your toddler during the next few weeks? Some families may be travelling but there are many more who will remain in Dubai over the two-week break, which may lead parents to wonder how they will keep their children engaged during this time. Never fear… The Minibeast Spring Camp at Kid's Island Nursery in Jumeirah Dubai can help you fill those days!
So why should parents consider a camp during the holidays? For those children that already attend Nursery, the camp offers an extension of what they are already familiar with, in a more relaxed setting. The continuity of their routine such as making it to nursery on time, sharing with friends, supper with mum & dad before falling into bed, is comforting and allows for children to assimilate easily back into their normal Nursery routine after the holidays. Another benefit of the Camp is that it is flexible and parents can choose 1 to 5 days a week. This ensures that families can have oodles of fun during the holiday, safe in the knowledge that camp is there as a back-up if needed.
What if your child is not enrolled in a nursery and is unfamiliar with the structure of a classroom environment? The Minibeast Spring Camp at Kid's Island Nursery, Umm Suqiem, offers an ideal setting for children to have a taster of Nursery life. The relaxed and inviting environment provides time and freedom for self-exploration, giving children the opportunity to settle at their own pace. The Minibeast Camp at Kid's Island Nursery a preschool in Jumeirah also provides a preview of nursery and introduces children to concepts like following a schedule, interaction with their peers, taking responsibility for their belongings and getting along with other children in a group setting. The camp is a great way to introduce your preschooler to new activities and Kid's Island Nursery encourages this by taking Spring Camp back outside into nature. The mud kitchen and lush green gardens at the Nursery allow the children to reconnect with nature. Outdoor experiences enrich the child's perception of the world and support healthy child development. Children should come home dirty, sweaty, happy and tired, with so much to tell you about their exciting day.
Although each nursery camp is different, there is a common theme that continually comes up when talking about the benefits of a spring or summer camp for preschoolers. The camp is a community where children come together to have fun and in the process learn more about the world. In a safe environment where children gain self-confidence as they learn new skills within the nursery camp setting. Children develop a sense of independence as they try new adventures away from home. Led by experienced teachers, Kid's Island Nursery Spring Camp in Jumeirah offers an exceptional level of enjoyment and education. It is designed to make learning fun and engaging. Teachers are adept at gently guiding and encouraging children to a level of comfort that lets them fully participate, learn from and thoroughly enjoy all the activities on offer.
At the Minibeast Spring Camp hosted at Kid's Island Nursery, a preschool in Jumeirah 3, children have endless opportunities to engage their minds in ways they will enjoy. Children will explore different arts and crafts activities at camp, learn about the dance of Bumblebee and improve their physical skills during game time. The possibility for simple, fun and engaging art projects are limited only by their imagination. Joining a camp during the spring break will make it easier for parents to help children unleash their creative powers.
Kid's Island Nursery is a well-established pre-school located in Umm Suqeim/ Jumeirah. Its ethos centers on being an extended family for its parents. Delivering the British Curriculum for over 28 years, Kid's Island Nursery has enriched the program with natural, innovative and exciting educational approaches. The Minibeast Spring Camp will run from March 30th to April 11th. We hope to see you there!
Article source:
https://articlebiz.com
This article has been viewed 1,199 times.
Article comments
There are no posted comments.