Best 10 Essential Items You Need To Buy Before Bringing Your Baby Home
Author

Kasun Indika

Published

May 8, 2019

Word count

972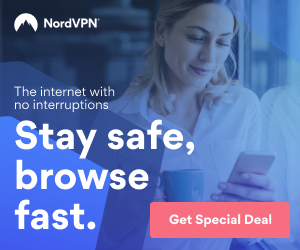 As soon as you enter into your 9th month of pregnancy, goosebumps start coming out on thinking of your bundle of joy and you start imagining the day when you will bring your little one at home from the hospital. Also, you are in doubt what are the essential things to buy for the baby before delivery.
This article will be a great help for the parents who are taking care of their infant alone.
Grooming and medical kit for infants:
A grooming and medical kit help new parents to have all essential stuff in one place. Basically, it includes grooming stuff like a nail clipper, baby comb and hairbrush and medical stuff like nasal aspirators for taking care of baby's stuffy nose, digital thermostat to check baby's temperature, medical spoon and syringes to give medicines easily.
Essential Baby Clothes
All clothes which you are going to use for your baby should be super soft and washed before use. Buy the minimum set of clothes (like 8 sets) which have bodysuits/rompers, vests, cotton/warm t-shirts, bottoms, cap, socks and woolen depending upon the weather, wrapping cotton or warm sheets.
Don't forget to buy washcloths/burping cloths to clean your baby face and neck area after every feeding.
Newborn Diapers
You need a good stack of diapers or nappies for countless changes during the first few days. You will feel that your baby is doing the continuous pee and poop after a few minutes. It's completely up to you that whether you want to use disposable diapers or reusable diapers for your baby. If you are using baby diapers then order newborn size diapers well in advance before the arrival of your baby.
Don't buy too many packets of newborn sized diapers as baby outgrows fast. Once you are sure about the diaper size for your baby then you can order the same.
Baby Mittens:
Don't forget to buy mitten, it's very useful as your little one has baby claws and it's really difficult to cut it. Use the baby mittens so the baby wouldn't scratch his/her face and mother during feeding sessions.
You can buy 2-3 tops which have inbuilt mittens along with full sleeves. If you didn't find it in the market then buy mittens separately. You will thank me for this tip for sure
Car Seat For Baby
As per the survey, car seats reduce the risk of injury by 71% to 82% and reduce the risk of death by 28% in comparison to children in seat belts alone. In foreign countries, it is must buy before taking your baby home from the hospital. But here, it's not the compulsion, but for the safety of our baby, we must buy it if we are traveling a lot in the car.
Best Car Seat is a convertible car seat. For infants, position in the car will be rear facing seat and when they have grown up to toddlers, you can use it as forward facing car set.
Comfortable bedding for infants
Baby bedding should be comfortable, waterproof and soft. Try to use cotton stuff for bedding. If you are planning to buy a cradle for the baby then a bassinet cradle or three-sided crib (one side can be attached to your bed) can be a good option. Also, purchase bed linen & waterproof sheets for the crib. Buy baby blankets and sheets according to the season.
Swaddler and wrapping sheets: if it's winter then buy thin blankets in which you can swaddle baby completely.
40in x 40in size blanket is perfect to swaddle for newborn.
Nursing Stuff
Nursing Pillow
Few mothers need nursing pillows badly and some are comfortable to breastfeed the baby without a nursing pillow. With the help of a nursing pillow, you can set comfortable pose to feed your baby. If you don't want to buy it then you can take the extra pillows to sit comfortably for nursing your little one.
Nursing bras are found very useful for breastfeeding your baby comfortably.
Nipple Cream
Nipple cream is one of the essential stuff for breastfeeding moms. When I first time nursed my son, I had sore nipples after it, it was hurting. Then the hospital nurse gave me nipple cream and told me how to use. It was really helpful for me to get relief from sore and painful nipples.
Mosquito Repellent Net
Before your newborn comes home from the hospital, your house must be clean, ventilated and dust free. Your house must be dirt and mosquito free. I am not saying to clean it every day after baby arrival but try to keep it dust and mosquito free. You can also use mosquito repellent net for baby. It really helps to keep the mosquitoes away from your little one.
Buy Bath Stuff for your baby
As you are going to give the bath to your baby soon so you must have all essential bathing stuff for the baby. Like baby bathing tub, body wash, baby oil, baby cream and moisture, baby towel.
Try to go for the known brand whose baby stuff is good in use.
Buy cleaning wipes and rash cream
To clean your baby after every poop, you can use wet wipes with lukewarm water. Also, use rash cream if you feel baby having rashes because of frequent poops and diaper.
Breast Pump
Breast pump really helps moms to establish a good milk supply and prevent breast engorgement. You can buy manual or electric pump based on your personal preferences. I personally used the Electric Medela Breast Pump which helped me to express milk and feed the baby even when I was not around through a good quality feeder. It is especially very useful for working moms who soon gonna join her office after delivery.
This article has been viewed 1,486 times.
Article comments
There are no posted comments.