5 Amazing Benefits of Ride-On Toys for Kids
Author

Mimi Brusa

Published

September 10, 2019

Word count

547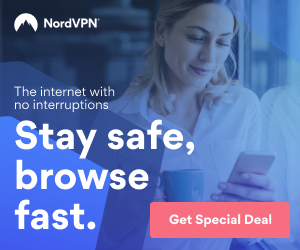 5 Amazing Benefits of Ride-On Toys for Kids
Being a mother, helping our kid in developing physically and mentally is so beautiful. (Isn't it?) And when it comes to providing our kids with a whole new level of enjoyment, nothing can beat ride-on toys. Why so? The reason is quite apparent; it helps your kid develop some exceptional physical and mental skills.
Sounds great right!
Do you want to discover some wonderful benefits of ride-on toys? If your answer is Yes (I know it's Yes!), keep reading, and you'll be amazed how ride-on toys can help your kids. Let's Go!
5 Amazing Benefits of Ride-On Toys for Kids
Develops Balance And Coordination Skills
I still remember those days when my baby would stumble the moment he would start walking. God! These days were difficult for me as I was always concerned about my baby. (Well, we all are!) But you know what I did to bring balance and coordination skills into my child? You're anticipating right, I bought a ride-on toy for my kid and was taken aback how quickly my kid mastered balancing and coordination skills.
What an amazing benefit!
Building Excellent Motor Skills
Thinking about building some motor skills in your baby as well? Okay, a ride-on toy will do the magic for you. Apart from developing balancing skills, these toys are a great source of teaching your kid how to enhance the motor skills. All you need to do is to buy a good-looking ride-on tricycle or scooter and let your children use their legs and discover new fun.
Believe me; kids adore good–looking ride-on toys
Love For Exercise
I know how difficult it is to encourage our kids for exercise. However, you can do this very quickly. Therefore, you'll need to trick your kids. How? Very easy, all you need is to buy them a ride-on toy and boom! You'll be amazed. No other thing will allow you to develop the love for exercise in your kid in a completely natural and exciting way.
Hurrah! Exercising problem solved
Builds Confidence
Nearly every kid lacks confidence in the early years of childhood. They're always afraid of experiencing new things in life. Therefore, such toys can play a vital role in developing their confidence by allowing them to learn independently. With each passing day, our kid inches closer towards more positive and higher self-esteem. They'll fall and rise, as a result, they'll feel proud of themselves and will strive to learn and play more.
Wow, what an excellent way to build self-esteem!
Encourages Group Play And Social Development
Last but not least, ride-on toys help kids develop some excellent emotional and social skills. While playing in a group with other kids around, they find a healthy emotional attachment with other kids. They learn how to care for others and how to live in someone else's dream.
So don't miss the opportunity to let your kid explore these amazing skills.
Final Words:
I hope you enjoyed reading these incredible benefits of ride-on toys. I'm pretty much sure that a ride-on toy will bring some positive and healthy changes in the lives of your kid. Just buy your kid a ride-on toy and let him be the master of his fate.
Good Luck!
Mimi Brusa wants to share with families information regarding the benefits of using push, walking toys for young toddlers, and also has a website promoting ride on toys for all ages. These ride on toys are fun for the whole family, and build confidence and motor skills in infants and toddlers. Browse their selection now. You will love the variety of walking, push, ride on toys for all ages.
Article source:
https://articlebiz.com
This article has been viewed 1,228 times.
Article comments
There are no posted comments.