Keyword research as an SEO Tool
Business → Marketing & Advertising
Author

Gianfranco Lucente

Published

November 23, 2019

Word count

594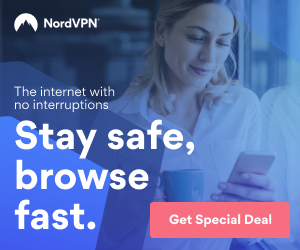 Today, online marketing efforts and decisions are driven by keyword research. It involves researching commonly-used, industry-specific phrases, and terminologies that capture the traffic to search engine results pages. A time-tested first step, Keyword research is a quick and easy way for any website to practice search engine optimization.
Keyword research plays a critical role in finding words and phrases that online users are looking up on major search engines such as Google. These words are mostly related to services and products offered on the company websites. SEO professionals use several tools like keyword research to understand the market of products effectively. A lot of emphasis is put on searcher's intent with regards to keyword research. The process requires you to spend time understanding your audience and the kind of questions they might be asking, and then using this information to formulate answers in your content using keywords and phrases relevant to your website
Content optimization for keywords is essential for ongoing search engine optimization (SEO) on a website. SEO requires you to have a long-term relationship with search engines. MOZ has reported that Google changes its search algorithm about 500-600 times annually. Timely maintenance of your SEO strategy will help you to adapt to Google algorithm changes and stay ahead of your competitors. When optimizing your keywords, try focusing on specific terms or phrases with high search volume and low competition online. This allows you to attract greater search traffic on your website
When thinking of redesigning your website, keyword research allows you to edit your existing site structure and improve the copyrighting for your new website. Other than that if you are only refreshing your content for SEO, keyword research will also drive website optimization, helping you to look up new keyword, which further allows you to separate correspondent products and services of your site.
The keyword research process should influence your URL naming, website navigation and content on a particular page. Keyword analysis on your website will help you in determining specific terms that people are using to search the products, services or location of your business. This aids in setting up main navigation titles and page names. In your website design, is also essential to include special keyword variations for each service you are providing. This can be achieved by keyword research as well
You can find several keyword research tools on the internet such as Google Keyword Planner and Moz keyword explorer which can provide you the average monthly search volume for particular terms on your website, or keyword suggestion based on what was originally searched.
Marketers should think of keyword research to be of equal importance as market research when it comes to optimizing sites or creating campaigns, this shows how vital keyword research is in the SEO process. As an initial planning strategy, you should research what keywords are being analyzed by competitors in the market. You can then compare these with your own and determine commonly searched items and products.
The search-ability of your site is improved by integrating local keywords and phrases. Websites like Google give greater value to local businesses and encourage entrepreneurs to claim their business on Google My Business. You can use local keyword research for your most important products and services to attract more local audiences to your website.
In conclusion, keyword research may sound like the most simple and mundane task when it comes to search engine optimization but its importance is reflected in your website's growth and sustainability.
For more information from a SEO Expert visit www.digitalg.ca
Owner of Digital G a Toronto SEO Expert our email is info@digitalg.ca or visit www.digitalg.ca
Article source:
https://articlebiz.com
This article has been viewed 558 times.
Article comments
Rahul kale · 2 years ago
Nice. Keep up good work.
---