Ways Guest Blogging Can Help To Increase Your SEO Rankings
Computers & Technology → Blogging / Forums
Author

Olivia Dobrik

Published

February 6, 2020

Word count

541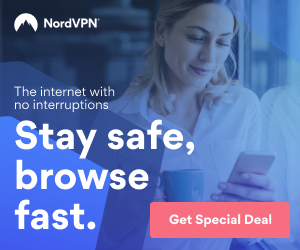 Ways Guest Blogging Can Help to Increase Your SEO Rankings
There are near about 150 million blogs over the internet, and with the number increasing every day, there's an enormous competition to seek the reader's attention.
To stand out from the other businesses and build a stable existence, numerous contributors are now being hired to act as guest bloggers. The best way to improve your SEO rankings is by combining forces with other bloggers to get more audiences.
A guest blogger will love to make his voice heard and will also enjoy the opportunity to talk about various subjects. Here are some ways guest blogging can help to increase SEO rankings.
How does guest blogging influence SEO?
There are various advantages of guest blogging. It Also Benefits Our SEO Practices. Creating Valuable Backlinks That Can Also Bring Some Relevant Traffic To Our Website And That Results In Higher Audience Engagements On Our Website.
New content every day
You can broaden your audience base by presenting ideas in a brand new way. Search engines also love to see fresh content. As a result, you will be rewarded with high SEO rankings. In other words, freshly brewed content will help you to get the desired height in business.
Once you include a guest blogger in your team, the chances of getting new information each week will increase. You will get opportunities to spread your brand name in different ways. Ask the blogger to include combined keywords that help you to come out in search results where you didn't appear earlier. Your blog will help in building a higher ranking than the competitors.
Padding the keywords
Keywords are, no doubt, the primary way of getting noticed by search engines. But the scenario is not the same at present. Keeping open keywords in your blog will not be of any help, and the keywords will eventually turn out to be less critical. You need to add some extra padding with your keywords to get noticed by search engines.
The keywords you use must serve a point to the new web crawlers. Keywords are rated for context by the web crawlers while they search your site for indexing. If you are a novice guest blogger, do more research to learn ways to add success to your blog by using the proper keywords.
Connect with your social media audience
The best practice is to connect your blog with your social media accounts. The audience will grow much more rapidly than the blog would have fetched on its own. The opportunity multiplies when you connect with a guest blogger.
You can ask the guest blogger to connect the blog with his social media pages. The ranking of your website will no doubt skyrocket. Whenever you start to appear in several social media accounts, the search engine will return you with a high SEO position.
A concluding note
Now that you have learned the three main ways guest blogging can increase your SEO ranking, look out to connect with a professional guest blogger. If you are already connected with other bloggers, you have an excellent opportunity to start with. Find a person who understands your domain well and possesses all the necessary knowledge to improve your SEO rankings.
This article has been viewed 1,386 times.
Article comments
There are no posted comments.