Tips on Camping and Hiking
Author

Sonia Azrou

Published

January 24, 2020

Word count

509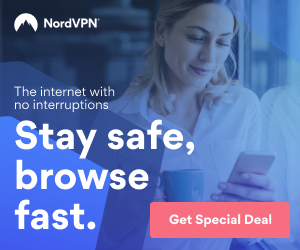 Camping and hiking are fun activities but if a person is not well prepared they may be dangerous. These are some camping and hiking trips to make this adventure fun and enjoyable.
Rise with the Sun
Starting the hike at sunrise is a great way to beat the crowds and get a better view of the surroundings. A person will also be able to enjoy the hike more before the sun is beating down on them. They will be able to go further when in the cooler mornings.
Hike at Night
As long as it is safe hiking at night can be a lot of fun. A person will get to see new sights and sounds. The weather will be cooler allowing a person to go further. Always bring along flashlights and be careful of any wildlife in the area.
Staying Dry
A person already should know they should have a poncho or something else with them in case of the rain. If a person is wearing their raingear they will often feel hot and uncomfortable under it. A person can keep their pockets open to let some air out. They should also wear a hat under the hood. This will keep the hood out of their faces.
Protect the Knees
Nothing can ruin a trip faster than knee pains. To help reduce strain on the knees a person should not carry a heavy backpack especially uphill. A lighter backpack can mean less pressure on the knees.
Dealing with Bugs
Bugs can be annoying while camping or hiking. Some bugs sprays contain harmful chemicals that people do not want to go on them. There is some help in dealing with the bugs. A cotton bandana can be sprayed with bug spray and then tired around the neck. This will help keep bugs away from the face.
Sun Protection
Too much sun can lead a person to overheat or getting sick. There are some ways to prevent sunburn. A person should use a sunscreen with an SPF of at least 30. They should also look for one that can block out the UV rays. The sunscreen will need to be reapplied every two hours or faster if swimming in a take. A person should also wear a hat with a wide brim to protect their face.
Bring a Water Filter
Fresh steams may contain some things that will not sit well with the body. A person should bring along a water filter so they will always have fresh water. If the filter is not working turn it upside down and then pump it up. This will then fix the problem.
Eliminate Tent Condensation
To reduce condensation allows air to flow into the tent. The window or door should be cracked slightly. This will allow the hot air to escape and the cool air to enter.
These are some tips for hiking and camping to allow a person to have fun. If a person follows these tips they should have a good time and have a safe experience out in the wilderness.
This article has been viewed 1,265 times.
Article comments
There are no posted comments.