Generate More Leads and Get Return On Investment by Using WordPress Web Site for Your Business.
Computers & Technology → Blogging / Forums
Author

John Mac

Published

April 21, 2020

Word count

955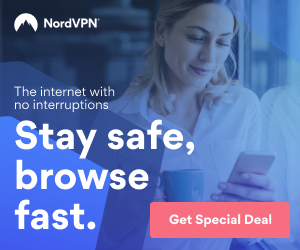 What is WordPress? At its core, WordPress is the simplest, most popular way to create your own website or blog. In fact, WordPress powers over 60% of all the websites on the Internet. Yes, more than one in four websites that you visit are likely powered by WordPress.
On a slightly more technical level, WordPress is an open-source content management system licensed under GPLv2, which means that anyone can use or modify the WordPress software for free. Many years ago, WordPress was primarily a tool to create a blog, rather than more traditional websites. That hasn't been true for a long time, though. Nowadays, thanks to changes to the core code, as well as WordPress' massive ecosystem of plugins and themes, you can create any type of website with WordPress. For example, not only does WordPress power a huge number of business sites and blogs, it's also the most popular way to create an eCommerce store as well! With WordPress, you can create:
Blog or Personal Website
Business Website
eCommerce
Job Board
Business Directory
Question & Answer Website
NonProfits and Religious Websites
Portfolio Websites
Online Communities
Coupon Website
Auction Websites
Multilingual Websites
Knowledgebase / Wiki Websites
Podcasting Websites
Niche Affiliate Websites
Photography Websites
School or College Websites
Private Blogs
Family Blogs
WordPress was created as a standalone project all the way back in 2003, originating as an offshoot of a previous project called b2/cafelog. WordPress is open-source software, so nowadays it's made by a huge community of contributors. But if we were to trace WordPress' origins back to its roots, its original creation was a collaboration between Matt Mullenweg and Mike Little. Since then, Matt Mullenweg has largely become the face of WordPress. And he's also the founder of Automattic, which is the company behind the for-profit WordPress.com service. The history of WordPress between its founding as a blog platform back in 2003 and today is a long one… But suffice it to say, WordPress has pushed forward and, thanks to its contributors and huge community, developed into the most popular solution to create any type of website.
One of the questions that we often get asked is: Why should I use WordPress? Isn't my old site good enough? Why do I need to switch to WordPress from another platform? If you're asking these questions, here are important reasons why you should use WordPress.
WordPress is Free as in Freedom
WordPress is a free software. It means you are free to download, install, use and modify it to match your needs. You can use it to create any kind of website.
WordPress is Easy to Customize with Themes and Plugins
WordPress themes are easy to customize because a lot of them come with their own options panel allowing you to change colors, upload logo, change the background, create beautiful sliders, and truly customize it to your needs without writing any code at all.
WordPress is SEO Friendly
WordPress is written using standard compliance high-quality code and produces semantic markup. In non-geek terms, this makes Google and other search engines love WordPress.
WordPress is Easy To Manage
WordPress comes with a built-in updates management system. This allows you to update your plugins and themes from within your WordPress admin dashboard. WordPress also notifies you when there is a new version of WordPress available, so you can update your site by simply clicking a button.
WordPress is Safe and Secure
WordPress is developed with security in mind, and it is considered to be a very safe and secure platform to run a website. However, just like the real world, the internet can be an uncertain place.
WordPress Can Handle Different Media Types
WordPress is not just limited to writing text. It comes with a built-in media uploader to handle images, audio, and video files.
Online business is in trend today. Everyone wants to start an Online business and make quick money. There are several benefits of Online Business over Offline business like :
It doesn't need physical infrastructure.
No big workforce is needed.
Investment is comparatively small.
With these benefits, there comes a problem also that every Online business does have a tech part. If you are yourself not a brilliant programmer, you will need someone to create a Website / Application for your business. Creating such an application may cost huge if developed on a coding platform or framework.
WordPress can be of great help in this situation. Solution developed on WordPress may cost only a fraction. If you are a moderately technical person, you may learn to work on WordPress yourself or hire a company / freelancer who work on WordPress development. WordPress is a very vrsatile platform and almost any type of website can be built over it. There are two types of web designing methods on Wordpress, one is using theme and plugins, which cost around 25 to 50USD and other one is customize web designing, which is cost around 500 to 1000 USD. So, if you are a statup business, I recommend to use first designing method.
With all the extensive advantages that WordPress CMS brings, it emerges as an excellent choice for creating a new business website, e-commerce store, or blog. After all, having an impressive online presence is essential for connecting with the potential customers and taking your business to the next level. So, I recommend DilMAX-IT web designing service is the best choice for your web designing needs. you can have a better wordpress website for Just $ 25 USD. For more details, please visit https://dilmaxit.net/wordpress-web-designing/
They Help You Make An Impact Online No Matter What Industry You're In. Using The WordPress CMS, they will Build You The Perfect Web Solution That Generates Leads And Gets Return On Investment.
This article has been viewed 1,439 times.
Article comments
There are no posted comments.