How to Use Blogging to Promote a Website
Computers & Technology → Blogging / Forums
Author

Mark Hemming

Published

April 23, 2020

Word count

485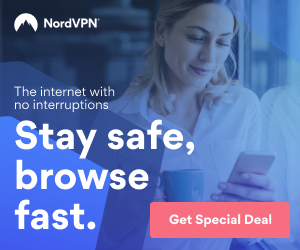 You'll hear it said time and time again that blog posts are a key marketing tool, but it's equally possible to spend countless hours on article writing with negligible results. Today we'll be covering a few key tips that will get you on the right track and help you to use your blog to bring increases in traffic and sales.
Write extensive articles that answer customer questions
There's a saying among bloggers that goes like this – content is key. So whatever your niche, make sure that your content is of the highest quality that you can produce. Consider starting with a question that one of your customers might ask or giving a list of tips, such as 'How to choose the best budget camera' or '5 tips for getting new clients through social media'. Once you've found your topic, cover it in as much depth as you can. If writing is something you struggle with, it may even be worth employing someone else to create content for you. The reason is simple – the higher the quality, the more time readers will spend on your page, engage with your business and want to share your article with others.
'Content is key' doesn't just cover your text, but images and any video that you include as well. Consider resizing images to make them unique and using a paid image site for graphics to enhance quality.
Find a niche
Research articles from similar websites in your business area. Is there a topic you find customers asking about frequently that is rarely or never covered in blog posts? If so, you've found a great gap in the market for content! Creating a unique piece of content will mean that your article is likely to rank higher in search engines and therefore bring in that all-important traffic.
Share, share, and share once more
Once you've created your high-quality niche blog post, it's time to share. Post your article on social media and ask others in your industry to share it. Another good tip is reaching out to other bloggers in your industry to see if they can add a link to your article in their next roundup post, as this will help your site rank higher and get you more readers. You can also seek out Facebook groups or forums for your subject areas and share your content there.
Internal linking
Always add links in your article that lead to other links on your website such as similar pages and descriptions of your services, as this will lead to customers spending more time on your site.
Conclusion
I hope that you've enjoyed reading this article and good luck with writing and promoting your next blog post. In summary, create incredible content that nobody else has thought of, share it with the right people and sit back, relax and reap the rewards!
This article has been viewed 1,511 times.
Rate article
This article has a 1 rating with 1 vote.
Article comments
There are no posted comments.