You Would Never Have Thought That Having Accounting Internship Could Be So Beneficial
Author

Arpit Umrewal

Published

August 29, 2020

Word count

689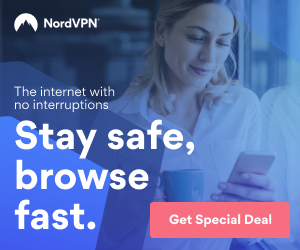 The internship program is a link between the working world and the higher education of students. The students get to explore their theoretical concepts and gain work experience in the real world. In the accounting field, accounting internship could be very beneficial for students.
It embraces students to find their career objectives, have better goals, gain experience, and attain various accounting principles. However, many students still aren't aware that an internship could be beneficial to them.
So, if you are an accounting student and want to master in your accounting field, then foremost, you need to clarify several reasons to do an internship.
In a short period of accounting internship, students will gain all the valuable aspects of the real working environment and implement their theoretical concepts in reality.
Here in this article, we're going to shed some light on these imperative benefits of accounting training for the accounts students.
Benefits of Accounting Training for Students
Gain Knowledge About Job
The accounting training provides you in-depth knowledge of practical accounting work. The practical skills help in improving the quality and working capability of the students. With this internship, they will learn their job role and designation in a better way.
The training will help in building concepts and clarify the critical details of the professional work field.
Build Networking
The second most important benefit of having an accounting internship is students get the chance to build secure networking with the prestigious organisations in which they did training. The networking building further benefits them in getting the best jobs after the completion of the degree program.
Define Accounting Concepts
The internship defines the accounting concept and builds a sense of reality that is different from what you studied in the classes. Accounting training helps gain experience about audits that develop your ability and concept to working accurately in the working environment.
Narrow Down Goals
The internship will allow the students to narrow down accounting career goals. It will enable you to have an in-depth view of the firm and business hierarchy and which job position suits you better.
They provide you with accurate knowledge, which helps to choose the right career path and attain a successful career.
Resume Enhancement
One of the important things about having an internship is it helps to enhance your portfolio. The accounting training will help to add another valuable asset to your resume. This will demonstrate your quality, work experience, and hard-working skills.
Also, by having an accounting internship, you will be able to add another valuable asset like work culture, teamwork capability, deadline working efficiency, practical knowledge, demeanor, and leadership quality.
Confidence Building
The core advantage of having accounting training is confidence building. During the internship program, you get a chance to work with the business organisations and respective accounting field.
This builds confidence and makes you future-ready to survive in the vast job networking field and gain a better job. A defiant person can build a better future for them but not a timid person.
As a trainee, you will face a realistic working approach and drastically improve the concept and confidence to conquer the work and handle every business situation easily.
Skill Evaluation
An intern would be able to polish his skills better by gaining field knowledge and experience. The internship period teaches a lot of things and pays attention to eliminating your weak points and building strength.
Moreover, by having the internship program, students will be able to evaluate their skills better and get the future-ready to achieve the job that suits their profile better.
Bottom Line
With the accounting internship program, the student gets the benefits as mentioned above. These benefits are essential to get a desirable job and improve their skills.
However, along with these benefits, the interns are also able to meet with their financial aspects. Some organisations provide a stipend to the interns that help in dealing with their expenses. So, this means the internship would serve more than what a student is looking for.
Thus, to build a successful career, the accounting students must gain accounting training to prove them better and meet their career goals.
This article has been viewed 1,352 times.
Article comments
There are no posted comments.