TRUST YOUR GUT
Author

Christopher B. Fields

Published

August 31, 2020

Word count

570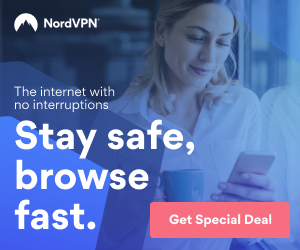 "Trusting your gut feeling" is a sense that we're all aware of. Our first instinct about a person or event is rarely backed by any logic. It's just this overwhelming assumption that you can't quite put into words.
Nevertheless, this lack of logic doesn't necessarily mean your instinct is incorrect. As a matter of fact, it means the opposite. Our brains are a lot smarter than we give them credit for.
You see, our "gut feeling" is essentially an unacknowledged sixth SENSE. This sense is comprised of all the other senses working at the SAME TIME.
For Example;
When we meet a new person, our eyes are picking up on microaggressions, movements directly in front of your face, and movements in the background. Even though we're consciously focusing in on one visual (the person), our subconscious mind observes and receives all of the surrounding data. This data is processed through your working-memory, and is stored away in the appropriate area of your brain.
Each sense works exactly the same way. Though we're only consciously acknowledging a very small percentage of the data, we're still taking in ALL INFORMATION that surrounds us.
Collectively, when our senses conclude whether a situation or person is potentially dangerous, we will receive this "gut feeling" that something is out of place. However, everything is PERFECTLY in place, and this is why your brain is warning you.
By nature, most of us are experts when it comes to revealing deception. Our brains compare previous data of our life experiences, and generally know which types of behaviors are presented while a person is lying. Even though many of us can't quite spell out what this person is doing to give you red flags, your mind is telling you, "DANGER, DANGER".
With that being said, we function just the same while me make good decisions. Our brain is constantly receiving and analyzing data, and that GREEN LIGHT to proceed is sent over to our conscious mind.
"Gut feelings" or "instinct" comes in TWO PARTS. These parts are closely separated by the assumption you consciously accept. You will receive this gut feeling prior to making a decision or assumption, and then you'll receive a follow-up instinct in regards to how you feel about that decision or assumption.
For Example;
You spend thirty minutes speaking to a salesman. They're trying everything in the book to get you to BUY.
Your initial instinct will tell you which way you should proceed. It will either throw up a RED LIGHT, or throw up the GREEN LIGHT.
Let's say you decide to purchase whatever this person is selling.
After the purchase is complete, your instinct will pop up again to let you know whether that was a GOOD choice or a BAD choice.
If you make a purchase and walk away feeling doubtful, GUESS WHAT. You chose wrong.
No one is perfect when it comes to dissecting these feelings. As much as our mind HELPS us, it always plays tricks as well. The only way to combat this difference and to master your decision-making skills is to dive deep, and UNDERSTAND THE WAY YOU ARE. We should always be analyzing our SELF, and understanding WHY we do the things we do.
Start paying attention to your instincts, they're a LOT smarter than you think!
Christopher Fields
Savannah NLP
www.SavannahNLP.com
Christopher Fields holds a Master Certification in NLP. Mr. Fields is the Lead Instructor and Operator of Savannah Georgia's primary learning center for Neuro-linguistic Programming. Chris has held the position of Certified International Investigator (CII) with the Council of International Investigators, a Certified Lean Six Sigma Black Belt with The Council for Six Sigma Certification (CSSC), and currently holds an active Private Investigation license with GBPDSA.
Christopher Fields
www.SavannahNLP.com
Article source:
https://articlebiz.com
This article has been viewed 1,197 times.
Rate article
This article has a 4 rating with 3 votes.
Article comments
There are no posted comments.