Best BBQ Grills for the Money 2020
Foods & Drinks → Cooking Tips & Recipes
Author

Lisa

Published

October 19, 2020

Word count

794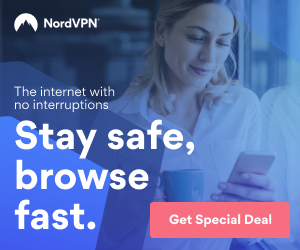 Nothing spells summer better than barbeque! However, the grilling season can end up being frustrating when you are not equipped with the right tools. That said, you need to look for the best BBQ grills for the money, including those that will be listed in the rest of this post.
A top-notch BBQ grill should demonstrate excellent construction, consistent heating, ease of use, and exceptional results, among other things.
Our Top Picks for the Best BBQ Grills for the Money
Clueless about which one will make the best choice? Below are some of the top brands and models that should be on your radar.
Coleman Roadtrip LXE Portable Gas Grill
The brand name itself can already provide you with enough reason to have it considered over alternatives. More than this, we loved the fact that it is portable. It folds flat and is space-efficient, making it an ideal camping companion.
With the use of the affordable barbecue grill, you will enjoy up to 285 square inches of cooking space. Even better, it is divided into two parts, so you can grill in different sections since there are two separate temperature zones.
Ease of use is one of the strongest points of this grill. Aside from the collapsible design that makes it a snap to transport, assembly right out of the box is also effortless. The set-up can be completed within minutes.
Since it is made by Coleman, you can also expect that the construction will be top-notch. To begin with, you will have cast iron grates. Although, the design of the grates allows drippings to easily pass through, which can pose a serious problem when it comes to its clean-up.
The grilling efficiency is also notable. It is designed in such a way that it will maintain a consistent temperature, which means that it won't take a long time before your mouthwatering barbeque is ready to be devoured.
Pros:
• Easy to set-up
• Portable
• Comes with two portions for cooking
Cons:
• Can be messy because of the grate's design
• Grilling capacity is limited
Weber 741001 Original Kettle 22-inch Charcoal Grill
Like the grill from Coleman that has been mentioned above, this can also prove to be impressive when it comes to portability. It is lightweight and compact, so there should be no problem in moving it around. It is a bonus that it is equipped with durable wheels.
This is also exceptional when it comes to heat retention. One of the reasons for this is the lid, which has a porcelain-enameled construction. This has the capability to trap heat to speed up grilling. Plus, it has a design that will allow it to withstand even high-heat setting.
The One-Touch Cleaning System is another great feature. You do not need to exert a lot of effort in having it cleaned once grilling is finished. It allows you to easily get rid of charcoal and ash since there is a convenient catcher in place.
For your convenience, there is precision heat control. With the latter, controlling the temperature will be easy on your end. You can make adjustments on the dampers easily, which will eliminate the need to lift the cover when you want the heat level to be changed. This is also great in maintaining a consistent temperature.
Pros:
• Space-efficient design
• Excellent temperature control
• Easy to clean
Cons:
• Can be unstable
• Awkward thermometer placement
Char-Broil Classic 360 3-Burner Liquid Propane Gas Grill
Another top contender, this model comes with 30,000 BTU, which is powerful enough for its price range. This means that grilling will be quick. To add, there is a 360-square-inch cooking area, which is good enough for a small group. Aside from the main cooking area, it also comes with a convenient side warming rack, which has an area of 170 square inches. They can be easily folded when the grill is stored or transported.
You will also love the portability of this grill, making it the perfect companion when you are camping or tailgating. There are two wheels on the side, which will make it a breeze for you to have it moved around.
Another innovative feature that you can find in this product is the Piezo ignition, although, there are some people who revealed that it can be prone to problems. This makes the start-up a breeze since all that you need is to push a single button.
Overall, the construction is impressive given its price range. The grill comes with a steel lid that is coated with porcelain, allowing it to withstand tough use. This also helps in improving its heat efficiency. To add, it has stainless steel inline burners, which are equally long -lasting.
Pros:
• Lightweight and portable
• Durable construction
• Heats up quickly
Cons:
• Difficult to assemble
• Ignition can be prone to problems
This article has been viewed 1,581 times.
Article comments
There are no posted comments.