5 Tips For Buying A Bike Online
Author

Gary Rogers

Published

October 15, 2020

Word count

506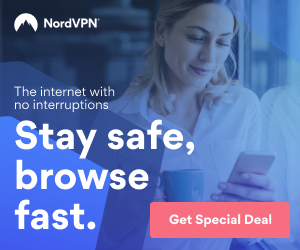 A bike is considered to be a reliable means of transport, that is why everybody is in a hurry to buy one. Shopping for such an item at the local store can be challenging since many customers are waiting to be served. Because of this reason, you can look for another convenient way to acquire your bike, such as online shopping. Buying a bike online is easy, and you can do it from the comfort of your home. Here are a few tips to help out.
5 Tips To Help You Buy A Bike Online.
Research On The Type Of Bike You Want.
The first thing that you should do is research on different types of bikes that are available. This will help you identify the best models in the market and also find a bike that is within your budget. When comparing the models, do not forget to compare the price as well.
Contact Top Selling Retailers
Once you are done with your research, the next thing that you should do is move on to contacting some of the top online stores. Most brands use various online tools to sell their products directly to customers. An example of such tools is E-mails and Chat forums. Moreover, customers can also use these tools to enquire more about any product that they are interested in buying. Therefore, take advantage of such tools to gather more information on the bike you want.
Choose The Right Size.
For most people, choosing the right size is the most challenging part when it comes to buying a bike online, especially if it is your first time to shop for such an item online. To make sure that you purchase the right size, you can chat with one of the online store's representative and ask for assistance. The size of your bike will be based on your height. Therefore, make sure you know your height so that online retailers can help you identify the right size.
Flexible And Secure Payment Plan.
Another important factor that you might want to consider is buying your bike from an online store that facilitates flexible and secure payment plans. The online dealer you choose to buy your bike from should provide a secure way of making payments for your new bike and assure you that your personal information is safe.
Delivery And Assembling Of The Bike
Find out from the online dealer how long it will take for your product to be delivered and whether it will cost you an extra fee for the assembling process. Some online brands may charge an extra fee for these services while others opt to do it for free once you purchase the product. You can also request for the product to be delivered and assemble it yourself if you have the skills and the tools required to do this kind of work.
Conclusion.
Buying a bike online might not be easy. However, with these tips, you can overcome the challenges that come with shopping for such a product online.
This article has been viewed 1,558 times.
Article comments
There are no posted comments.