Diamond Anniversary For Strat-O-Matic As Sports Simulation Leader Celebrates 60th
Author

Jerry Milani

Published

January 15, 2021

Word count

418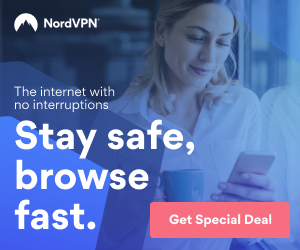 Now sixty years after Hal Richman launched the first set of Strat-O-Matic (www.strat-o-matic.com) baseball cards, the market leader in sports simulation is set to celebrate its Diamond Anniversary (how appropriate!) with a full lineup of new items, including upgraded seasons, updated popular series including Hall of Fame and Negro League sets, and branded 60th Anniversary merchandise that longtime fans and newcomers alike will enjoy.
Strat-O-Matic, which has become legendary in the gaming industry and in sports, particularly in baseball, since Richman launched that initial set in 1961, will be upgrading the 1972 and 1956 seasons, two hugely popular years based on fan feedback, to Super Advanced status, for board and digital game play, as a highlight of new products for 2021.
The company is coming off a landmark year, which saw baseball board and Windows platform sales, game product sales, Baseball 365 sales and membership all saw steep increases. The 2020 Strat-O-Matic daily baseball season simulation also brought the company unprecedented attention from popular sports and entertainment personalities and media outlets. Basketball, football and hockey board, Windows, and 365 products also saw increases in sales and interest.
"It is hard to believe that it has been 60 years since we launched our first set of baseball cards," said Richman, Strat-O-Matic founder. "This year's offerings will be exciting for our fans, and I'm particularly pleased to be upgrading our first-ever 'classic' season of 1956, as it holds a special place for me."
In addition to the classic baseball seasons, Strat-O-Matic will introduce numerous new products to commemorate the occasion. The popular Heroes series returns for a third edition, along with the 2021 Career Historical Update, Hall of Fame 2021 for Windows and three new Negro League seasons for Windows (1918, 1928 and 1943).
And Strat-O-Matic enthusiasts can show their fandom even more and help celebrate the anniversary with hats, t-shirts bearing the new 60th logo and the classic red game box, available in limited quantities.
Pre-orders for these products, as well as the 60-game and imagined full 2020 season sets, will begin on January 26. The Strat-O-Matic Headquarters will be closed to the public, and while pick up will be available "curbside" beginning on March 5, the company strongly encourages ordering via the strat-o-matic.com website for delivery this year.
"While it's disappointing to not have our annual Opening Day activities that thousands have enjoyed as tradition for years," added Richman, "we hope that making available the new seasons and products that so many have been requesting will renew everyone's excitement for the new year as they help us celebrate."
Jerry Milani is a freelance writer and public relations executive living in Bloomfield, N.J. He has worked in P.R. for more than 25 years in college and conference sports media relations, two agencies and for the International Fight League, a team-based mixed martial arts league, and now is the PR manager for Wizard World, which runs pop culture and celebrity conventions across North America.
Article source:
https://articlebiz.com
This article has been viewed 1,083 times.
Article comments
There are no posted comments.