What Is Cybersecurity Management and Why Is It Important? - Answer Watcher
Computers & Technology → Blogging / Forums
Author

Nishtha Sharma

Published

May 31, 2021

Word count

930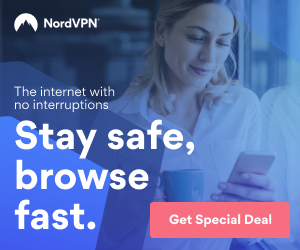 Cybersecurity Management
It has been forecasted that the worldwide information security market is expected to reach $170.4 billion by 2022- Gartner Analysis
In the year 2018, around 62% of businesses have experienced social engineering attracts and phishing- report by Cybint Solutions
Over 68% of business leaders think that cybersecurity risks are increasing- Accenture
Around 52% of breaches involve hacking whereas 28% include malware and 32-33% involves social engineering, phishing- Verizon
On average, 5% of the companies' folders are protected with safety measures- Varonis
The topmost malicious email attachment types are generally .dot, .doc which make up 37% whereas the highest one was .exe at 19.5%- Symantec
By the end of 2020, the passwords used by machines and humans globally are about to reach 300 billion- Cybersecurity Media
Around 88% of companies spent $1 million on preparing for the GDPR- CSO Online
These are just a few points stating the importance of cybersecurity management and the issue with cybersecurity.
The integration and concept of cybersecurity are important as it encompasses everything required to protect sensitive data, Protected health information, identifiable information, intellectual property data, governmental, industrial information systems, property data, and so on from external theft, internet theft often made by criminals and adversaries.
Its risk is increasing because of the fact that the global economy today is highly dependent on connectivity and the usage of cloud services for storing data and personal information. However, too many dependencies on the cloud storage system are somewhere making poor configuration of the services giving a loophole for cybercriminals to play or use the organizational information. This altogether even strengthens the chances of cyber-attacks and data breaches on rising to the leading and best of organizations.
As the world is connected more fiercely, the traditional days of simple firewalls and antivirus software are not enough for a robust security system.
Concluding all these major thoughts, it has been analyzed that the importance of cybersecurity management should be highlighted to everyone.
Also Read: What Are the Top New Technologies Emerging in the Education Industry?
Table of Contents
Importance of Cybersecurity Management System
Things to Involve in a Cybersecurity Plan
Compliance Management
Risk Management
Security Costs
Role Accountability
Tips for Presenting Cybersecurity to Higher Management
FAQs
Importance of Cybersecurity Management System
Importance of Cybersecurity Management
Awareness of it is crucial for every organization, especially to high-level or mid-level organizations. Any organization can be targeted anytime for using any kind of information for personal benefit. Any IT security breach can be a major loss to the business operations as the IT staff have to investigate and look for the solutions for security breaches while reaching the affected customers in no time and warn them of the potential impacts.
In a study by IBM's Cost of a Data Breach, the average cost of data breaches last year was somewhere $3.92 million. Also, it has also noted that "companies with an incident response team that also extensively tested their incident response plan experienced $1.23 million less in data breach costs on average."
In a nutshell, it is always good to be prepared for the worst in order to minimize the impact. To safeguard the firm, organizations, it is always good to come up with a solution and a plan.
Here is a quick shot of the cybersecurity management plan business should consider for an effective solution-
Things to Involve in a Cybersecurity Plan
Some of the crucial cybersecurity plan components an organization along with the team managers should take into consideration are-
Compliance Management
Consider understanding what regulations to apply for the company's information technology security. For that matter, it is important to keep updated with the regulations.
Risk Management
Managers should look into what is the organization's biggest security risk. The risk management factor helps in making managers plan as per the organization's loopholes, vulnerabilities for creating solutions, and improving the security systems.
Security Costs
Now, it is time to understand how much is it going to cost for the organization. Without understanding the costing part, it will become hard for the organization to establish costing planning.
Role Accountability
The next thing to take care of is who will be responsible for executing or taking the cybersecurity planning ahead. Any organization and the management would like to have a clear understanding of accountability for maintaining and following the plan as per the guidelines and parameters.
Once done with it, there are following
Tips for Presenting Cybersecurity to Higher Management
Keep the communication clear and positive. Do not hesitate to come up with a clear idea of it. Come up with the data, worst-case scenarios, realistic information, and then present all the positive impact of the security plan and how it is going to impact the process of the organization.
Using a bunch of unfamiliar terms and acronyms might be a great way to showcase the impact of cybersecurity, however, using terms that are familiar for the business and authority is a great way to understand the potential of cybersecurity management.
It is crucial to keep easy to understand and researched security metrics for presenting the importance of cybersecurity to upper management. The data which is analyzed and researched nicely helps in setting expectations along with tracking the success of the security measures employed.
Though the concept of cybersecurity and cybersecurity management is huge but no organization would like to skip it in order. Moreover, cybersecurity management should be that strong that decoding the code from external sources if not impossible at least becomes challenging.
Note: This Article was Originally Published on answerwatcher.com . You can see the article on
What Is Cybersecurity Management and Why Is It Important?
Answer watcher is a Question-based technology blog. Here you will get a collective of answers from writers, tech enthusiasts, and experts. This platform helps the users to get all the informative and in-depth articles. Watch all the tech answers about what you will get to know. Read more : https://www.answerwatcher.com
Article source:
https://articlebiz.com
This article has been viewed 1,485 times.
Rate article
This article has a 5 rating with 1 vote.
Article comments
There are no posted comments.