Lainy Flowers
Author

Don Robbins

Published

July 16, 2021

Word count

990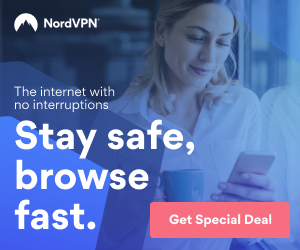 Lainy Flowers
In the fall of 1969, I was fourteen and had spent over a year in the lock-up due to me running away from home and refusing to go back. My social worker got me into a children's home right outside of Toledo, Ohio. Any place would have made me happy as long as it wasn't the lock-up or back home.
I enjoyed going to the baseball field across the road and hitting balls. One day a girl came to the field and suggested we pitch to each other. She told me her name was Elaine. Elaine could play and knew all about the game. She was a breath of fresh air.
We would talk for hours about baseball, football, boxing, would we actually get to the moon, and what we wanted to be when we grew up. It didn't matter what the subject was; we were always on the same page. She was a tomboy, but that did not matter at all to me. There was something about her I could not resist. She was my friend. We hung out at the middle school we both attended and most days after school.
One day Elaine told me there was something mysterious about me because I was not like the other boys. She said it seemed like I lived in my world and disregarded what everyone else was doing. Elaine liked the odd places I would take her and the things I would show to her.
There was a sand quarry nearby and we would slide down the sand on cardboard from the top, down to the bottom. I never realized how dangerous that was until I was well into adulthood. Parents today would lose their minds if their kids did that. I kind of feel sorry for kids today because they will never experience what being a kid is all about.
. We would go into the woods and pick blackberries, raspberries, or raid the apple orchards. Sometimes we would go to the movies, other times we would sit on a park bench and talk. We enjoyed each other's company. I could not get enough of this girl.
One day after school, she invited over to her house to meet her mom and her sisters. Her sisters were cool, but mom was leery of me. When she learned, I lived at a home for children; she became very leery. Once I told her how I ended up in a children's home, she gave me a pass. Her mom could cook. I ate many a meal at her house. I doubt that my dogs would even eat that slop that was being served at the children's home.
One Saturday morning I went over to her house because I could watch football. For some unknown reason, we could not watch sports on television at the children's home. The houseparent did not like sports. Elaine was home alone that morning. Her mom had to work and her sisters went downtown to shop. There was no such thing as a mall back then. Everyone did their shopping downtown. Elaine sat down next to me and kept looking at me and smiling. I was uncomfortable and tried to focus on the game. She started asking me questions that made me even more uncomfortable. She asked, did I like her, did I think she looked good. My dumb ass could not see what was happening. I'm thinking, yes I like you and you look good. We are best friends. Little did I know.
She told me that if I hadn't noticed; we were a thing. Like a dummy, I asked what type of thing. She became upset and slapped me. It was a hard slap. Then I realized what was up and that I was screwing up. I told her I was sorry and that I did not mind being a thing. She leaned over and kissed me. Instead of enjoying the moment, that uncomfortable feeling started creeping back in. Not because I did not like what she was doing, but that I would have to give something of myself. After the house of doom with Mr. Moore and my aunt, I let no one get close to me. It could not overcome the fact that I liked her. My wall came down, and I let her in.
The best memory and what I sometimes miss is when I played football in middle school. I wasn't big, and I was a second-stringer. That is not why I played, not to be popular or to boost that I was the first stringer. I was all about the kinship and the atmosphere. There is nothing in the world like a game of football on an autumn afternoon in northern Ohio. I spent more time looking at the color of the leaves, that clear blue sky and feeling the crisp autumn air. The best part was walking home with Elaine. I dare wish someone to invent the time machine.
One morning I went over to her house and discovered her house had burned down to the ground. . I tried to find out if everyone made it out. Someone advised me that everyone got out, but no one knew where the family went to. A few months later the people at the children's home decided that I had to leave because of my midnight creeps to the building where the girls lived. I went back to Juvenile Detention, where I stayed for three months. I never saw my friend again. In my younger days, it would sometimes pain me and I would attempt to find out what happened to her.
A few years ago I went back to Ohio to visit family. One of my cousins told me that Elaine had moved out of town. It was then that I realized people change; they move on, and that I should keep that memory of her and let the rest go.
Don was forced to leave home at age 13 due to emotional and mental abuse. He lived on the street, Juvenile Detention, two children homes, and a group home.
He joined the Marines at seventeen and changed his life around. He currently lives in Hawaii with his two dogs.
Article source:
https://articlebiz.com
This article has been viewed 2,164 times.
Article comments
There are no posted comments.