A Personalised Name Necklace Made Just for You
Author

Sebrina Campbell

Published

July 17, 2021

Word count

573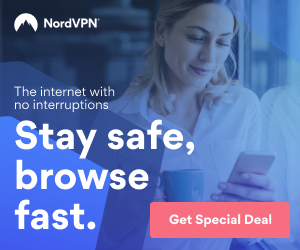 History of the Name Necklace
The name necklace according to Grace Shutti in her YT video originated in black and Hispanic communities to emphasize how names reflect one's identity. The necklaces were symbolic of one's pride in their name, an important affirmation in face of how non-Anglo names are marginalized in our society.
Name Necklaces became quite popular in the 2000s after this design was showcased in the popular show Sex and City where Carrie Bradshaw showcased a petit name necklace of her own.
Belle Fever's Name Necklace
Gifting a Name Necklace to your loved ones is a wonderful way to express your feelings and love for them. Belle Fever's Name Necklace is hand-cut from scratch which is a very unique process as they ensure that the design is done properly which does take a bit more time as the process is intricate. The Name Necklace symbolises your individuality which makes you stand out within a crowded room as it is designed with love and you in mind.
The Name Necklace has become such a popular choice by many especially those in the Australian diaspora. The design can be made with a single or double name which for me is quite impressive. Moreover, this design is offered in 3 tones - Silver, Gold and Rose Gold. The phenomenal thing about these designs is that they do not tarnish or fade as the materials used are unique to Belle Fever only which is Monel Silver.
Wonderful Designs - Name Necklaces
The Name Necklaces come in various designs ranging from the simple design to the Classic Infinity Name Necklace which is hand-cut within the infinity symbol showcasing the names that you hold dearest to you. Another Name Necklace design that I find so intriguing is the Name Necklace Vertical which stacks your name as a pendant making you look tall and stunning which makes you stand out from all the rest.
Now, most of these Name Necklaces can be done with either single, double, triple or quadruple names of those you hold dearest to you which is quite something else. It can take the shape of a heart, or just an initial and once again all these pieces are hand-cut from scratch and created with love and you in mind.
Affordability at Belle Fever
When we hear about Name Necklaces we think of the price tag as from my research name necklaces will range from $150 to up to $350 USD, however, this is based on the material used to create these designs which can range from Solid Gold and Rose Gold.
Belle Fever uses its own materials such as Monel Silver which offers a white gold hue without the price tag. Their Gold and Rose Gold designs are infused with the base metal Monel Silver as such the designs are not gold-filled or gold plated. In essence, this means that the design is affordable as well as anti-tarnishing and hypo-allergenic due to the properties of the material used. Now, this is something you will not find anywhere else based on my research.
The materials are long-lasting and can be worn in the shower, pool which cleans them as well.
Conclusion
Finally, if you want to give your loved one a gift they will cherish, then you should choose a Name Necklace. The handcrafted nature of these jewellery pieces adds greatly to their value as they are unique and a cut above the rest.
My name is Sebrina Campbell, I am a blogger whose interests are jewellery, fashion and new cultural trends. I tend to share my insights on the jewellery designs of Belle Fever and how they have been changing the world of jewellery designs. So come on over and share your comments on my articles and feel free to visit Belle Fever at https://bellefever.com.au/
Article source:
https://articlebiz.com
This article has been viewed 1,025 times.
Article comments
There are no posted comments.