4 Hacks To Get Rid Of Frizzy Hair
Author

Amin Tabibzada

Published

September 13, 2021

Word count

544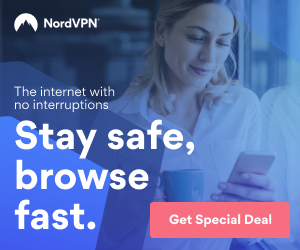 Home Remedies For Frizzy Hair:
Lemon & Honey
What you'll need:
2 x tablespoons lemon juice
2 x tablespoons honey
1 x cup water
What you have to do:
Combine all the ingredients and pour them through your freshly washed hair.
Massage the scalp for a couple of minutes, then let the mixture rest for an additional 10 minutes.
Rinse your hair now with warm water and shampoo.
Use this mask for your hair once every two weeks.
Be sure to use other hair masks for the rest of the week.
Benefits:
This mask removes dirt, grease and oil from the hair and improves the health of the cuticle and therefore reduces tangles. The richness of vitamin C also helps stimulate hair growth, while bleaching agents can give it some natural and subtle tones of light.
Almond Oil and Egg
What you'll need:
4 x cups of almond oil
1 x raw egg
What you have to do:
Mix the almond oil and egg until it is smooth and runny. Optionally you can beat the egg and apply it to your hair.
Part your hair into sections and start applying the mixture through your scalp from the root of your hair to the tip.
Wait 40 minutes and then rinse your hair as normal.
Use a good shampoo and conditioner, preferably one without sulphate.
You can apply these steps as many as 1 - 5 times a week.
Benefits:
The oil acts as an almond extract and provides healthy and strong nutrients to your hair as a natural soothing hair shampoo and conditioner, while protecting damage to the hair fibres with its high protein content. This is considered one of the best remedies for hair frizziness and entanglement. You can also watch tutorial videos on how to make a mask out of olive oil and egg for your hair to avoid frizz.
Avocado Mask
What you'll need:
1 x ripe avocado
1 x cup yogurt
What you have to do
Cut the avocado and remove the seed.
Crush the avocado until it is soft like the yoghurt for a creamy paste and mix it with yogurt.
Apply it to your hair and let it stand for 40 - 45 minutes.
Wash well with shampoo and continue afterwards with its conditioner.
Apply this mask once or twice a week.
Benefits:
The use of an avocado-based hair mask is a cheap but efficient treatment for controlling frizziness. It contains vitamins B and E that nourish the hair and repair damage, while yoghurt deeply cleanses and conditions the hair.
Coconut Oil & Vitamin E
What you'll need:
1 x Tablespoon Vitamin E oil
4 x Tablespoons Cold-pressed organic coconut oil
What you have to do:
Mix the vitamin E oil and coconut oil together and pour it into an airtight container to be stored.
Take 2 - 3 tablespoons of oil depending on the length of your hair.
Apply everything from the roots of your hair covering the entire length.
Wash your hair about 40 minutes after this process.
Apply this oil once or twice a week.
Or simply use ready made coconut oil and vitamin E hair repair mask as directed.
Benefits:
Vitamin E is rich in antioxidants that help fight free radicals and prevents fibre damage to hair strands while coconut oil has deep penetration active ingredients that condition your hair.
I am a passionate writer, I write about different subjects of interest. I read a lot and enjoy sharing my experiences and knowledge with the world. Thank you for taking the time to read my articles.
Regards,
Amin Tabibzada
https://articlebiz.com
This article has been viewed 1,245 times.
Rate article
This article has a 5 rating with 1 vote.
Article comments
Sussane Schmidt · 2 years ago
Thank you so much for sharing the hair care routine..I have frizzy hair which bothers me a lot..I would like to try these tips.I hope this will work for me www.jimyusa.com This blog will be helpful for those who have frizzy hair like mine.
---