Some Things my Friends Should Know About Covid 19
Author

Dr. Anthony T. Craft

Published

September 24, 2021

Word count

471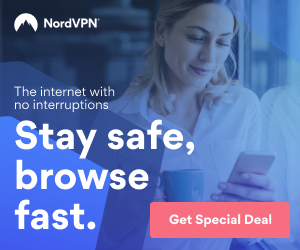 "Children are our most precious human commodity and our most precious resource for the longevity of our own existence. We must do everything we can to keep them safe as they return to the classroom," said Dr. Ellen Ward."
Face-to-face learning is important for our children to have a safe and positive return to school."
HELLO!
My name is Dr. Anthony T. Craft, and I have written a children's book that should be used as an educational tool for our most precious human commodity - our children!
The name of my book is "Some Things my Friends Should Know About Covid 19."
Our children don't have a say over what school district policies will be, and they are merely the sacrificial lambs to the politicians who argue daily about the most simple of things dealing with the world order.  Most of our children don't have access to the added protection of a vaccine that has been made readily available to other age groups. That's why it is so important that our children have a real understanding of the current world situation, so they can help to assist in the remedy and not aggravate the situation with ignorance.  They should be educated about the origin, the dangers, the scientific suggestions, and the coping strategies that lead to a continuous life. 
We need to continue to mask up. Studies show that universal masking prevents the spread of COVID-19, and masks are safe for children as young as 2 years old.
Universal masking allows for modified quarantining in certain cases, which should increase in-person attendance. It is simply the most important thing we can do right now to ensure that our schools are safe.
Continue Maintaining 6 feet of distance between people whenever possible.
Maintain at least 3 feet of distance in classrooms, hallways, or buses, a small amount of physical distancing goes a long way in preventing the spread of the virus.
Where distancing is not possible, mask-wearing is increasingly important.
Those who can get vaccinated actually should.
That includes parents, teachers, staff, and all those children age 12 and up.
The COVID-19 vaccines are safe, they are effective and they are the most powerful tool we have in our efforts to end this long pandemic.
Follow simple public health recommendations. Wash your hands, cover your coughs and keep your kids home if they're sick.
As this latest surge of COVID-19 converges with the start of school, we are presented with a new challenge, and that is, ensuring our children are knowledgeable about the situation they are left uncovered and unprotected against. Our children reap great benefits from learning more about coronavirus and covid 19 so that our future won't be hindered.
Please purchase my children's book, "Some Things my Friends Should Know About Covid 19."
Log on to Amazon.com and type in the title.
Retired United States Army serving 28 years.
Retired Law Enforcement serving 25 years.
Ph.D. in General Psychology.
Article source:
https://articlebiz.com
This article has been viewed 977 times.
Article comments
There are no posted comments.